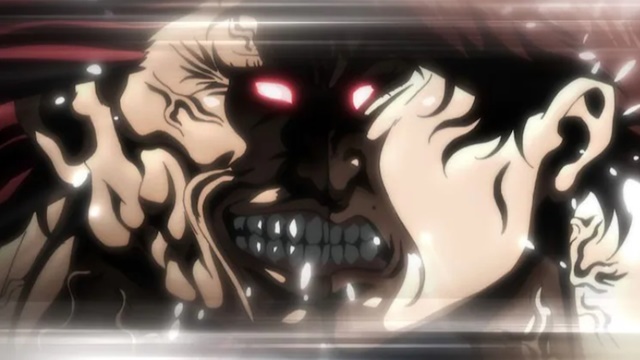 The official website for the Baki anime franchise based on Keisuke Itagaki's long-running martial arts manga has announced six addition la voice cast members for its new series Baki – Son of Ogre. All of the 12 episodes of the highly anticipated new season will be streamed worldwide at once on September 30, 2021.
Saman: Tessyo Genda (the Japanese dub voice of Arnold Schwarzenegger)
  – The only survivor of the rangers who participated in the hunting of a super-standard-sized African elephant. Despite of the intervention of an army, the part was conpetely destroyed. He talks about the existence of Yujiro, who defeated such a monster, but no one believes him and he is criticized.
サマン CV: #玄田哲章

超規格外サイズのアフリカ象のハンティングに参加したレンジャー唯一の生存者。

軍隊まで導入したにもかかわらず壊滅。

そんなモンスターを倒した勇次郎の存在を語るも、誰にも信じられず非難が集まる。#範馬刃牙 #バキ #バキアニメ pic.twitter.com/jpT5XB0J0v

— アニメ『範馬刃牙』【公式】 (@baki_anime) September 16, 2021
Chamomile Lessen: Kensho Ono (Tetsuya Kuroko in Kuroko's Basketball)
 – He was born in the same island as Guevara, and was in charge of Bosch's personal security. He shows his physical prowess and Guevara's power to Bosch, who hated the independence of a small country by Guevara.
カモミール・レッセン CV: #小野賢章

ゲバルと同じ島の出身者で、ボッシュの身辺警護を担当していた。

ゲバルによる小国の独立を嫌ったボッシュに、その身体能力の高さとゲバルの力を見せつける。#範馬刃牙 #バキ #バキアニメ pic.twitter.com/gHOcpGiUFz

— アニメ『範馬刃牙』【公式】 (@baki_anime) September 16, 2021
Prison Warden: Ryoichi Tanaka
Old inmate: Tomohisa Asou
Deputy Warden Samuel: Taiten Kusunoki
President George Bosch: Tohru Ohkawa
刑務所所長 CV: #田中亮一

老人受刑者 CV: #麻生智久

サミュエル副所長 CV: #楠大典

ジョージ・ボッシュ大統領 CV: #大川透#範馬刃牙 #バキ #バキアニメ pic.twitter.com/7FrwovC2kg

— アニメ『範馬刃牙』【公式】 (@baki_anime) September 16, 2021
---
Also, 27-year-old Japanese MMA fighter Kai Asakura, who was the third RIZIN bantamweight champion, is confirmed to make a guest appearance of the music video for the anime's OP theme song "Treasure Pleasure" by GRANRODEO. The song will be released digitally first on October 1, then its CD single will be available on October 13.
— アニメ『範馬刃牙』【公式】 (@baki_anime) September 16, 2021
OP movie:
The second PV featuring the ED theme "Unchained World" by GENERATIONS from EXILE TRIBE:
Key visual: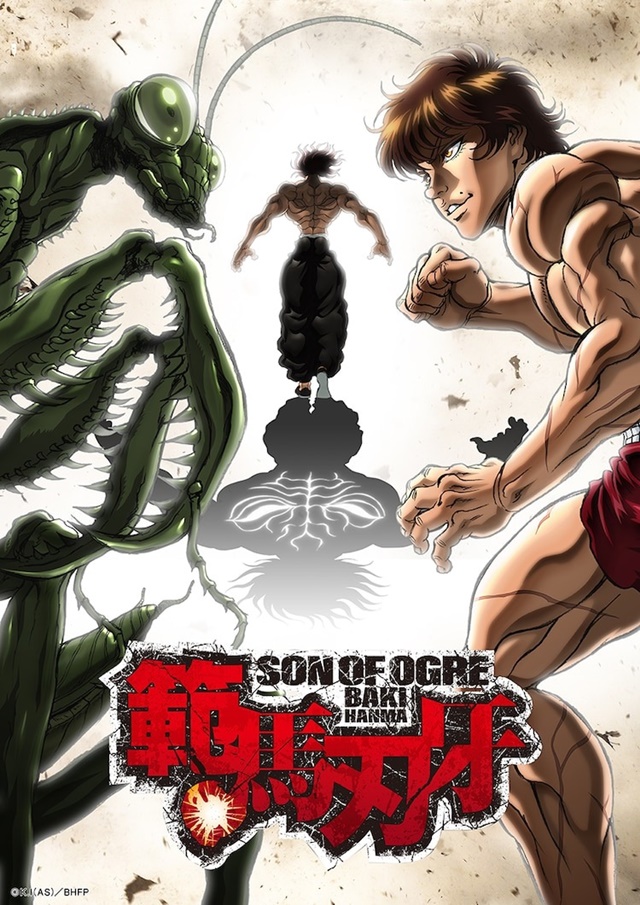 ---
Source: "Baki" anime official website / Twitter
©K.I (AS)/BHFP