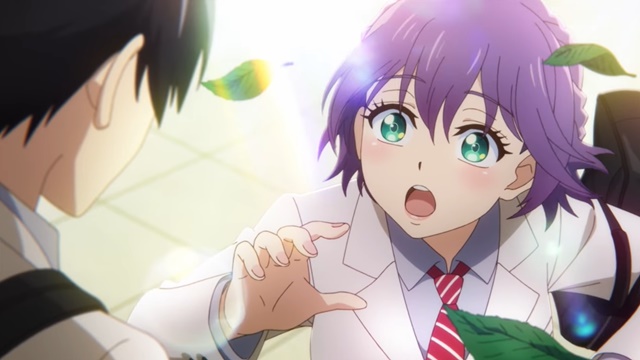 Following the first PV focusing on the relationship between the protagonist Nagi Umino and the main heroine Erika Amano, the official website for the upcoming TV anime adaptation of Miki Furukwa's romantic comedy manga A Couple of Cuckoos has posted a 35-second second PV introducing another heroine, Hiro Segawa, voiced by Nao Toyama. The TV anime has been in the works by Shin-Ei Animation and SynergySP for a premiere in 2022.
The site intoduces her as "Nagi's classmate and rival, and her grades are always the best in the grade. She is kind, sociable, and popular with both men and women, but in fact she hates to lose. Her parents run a shrine, and her hobby is collecting Goshuin (temples' or shrines' scarlet seals)." Her VA Nao Toyama says, "Hiro Segawa-chan is a calm, cute, and brilliant girl. But that's not all about her…? The characters are all charming, and the animation will cheer you up after you watch it! We hope you enjoy it!"
2nd PV:
2nd key visual featuring Nagi and Hiro: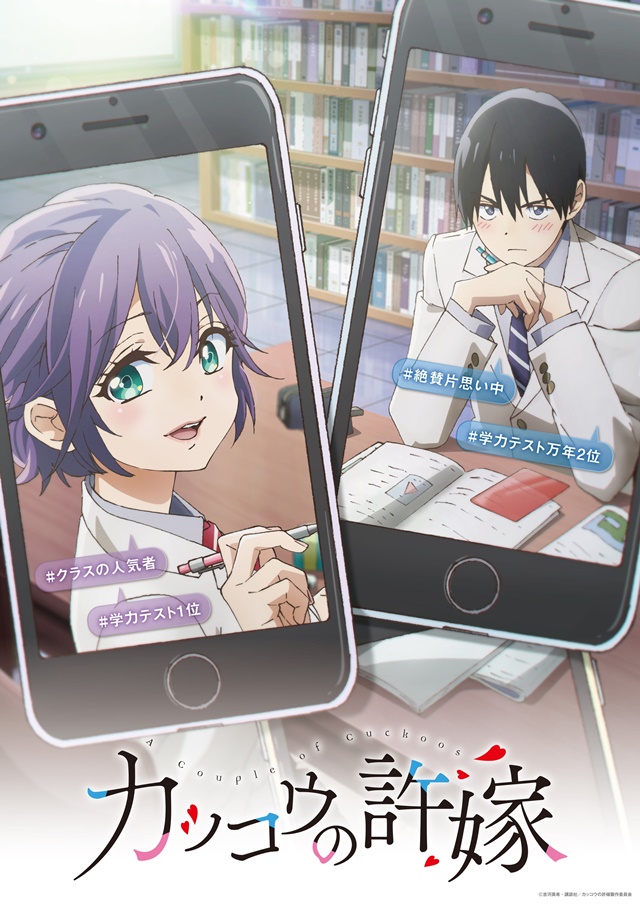 Nao Toyama: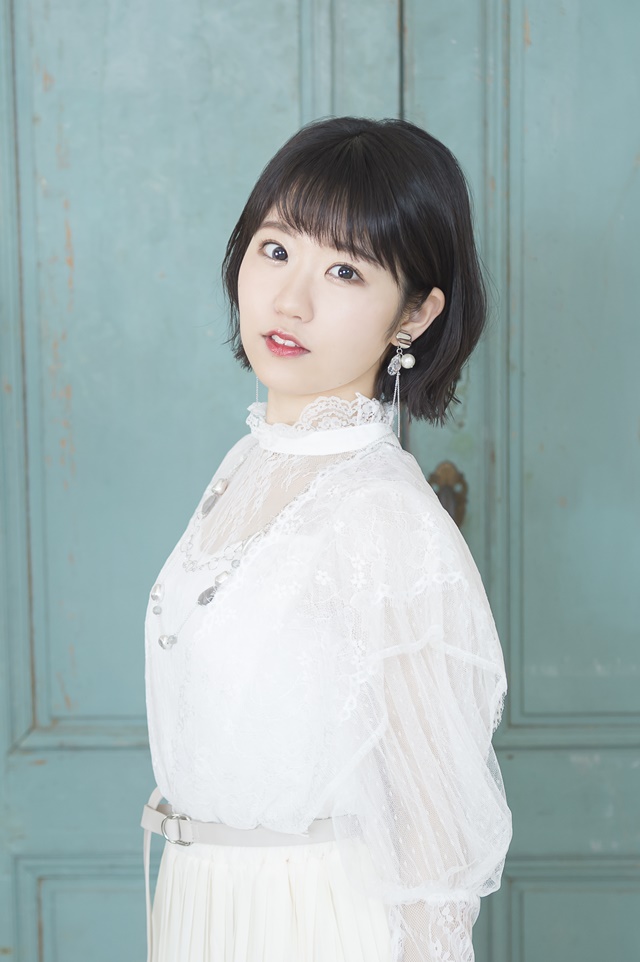 ????「瀬川ひろ」キャスト公開????

TVアニメ「#カッコウの許嫁」

????????????????????????????????????????????

瀬川ひろを演じるのは、#東山奈央 さんに決定です!

????????????????????????????????????????????

東山奈央さんよりコメントも到着!

????是非ご覧下さい???? pic.twitter.com/LeIBeXK4D5

— TVアニメ「カッコウの許嫁」公式???? (@cuckoo_anime) September 15, 2021
---
Following the author's two previous hit manga series, Flunk Punk Rumble (2006-2011) and Yamada-kun and the Seven Witches (2012-2017), A Couple of Cuckoos has been serialized in Kodansha's Weekly Shonen magazine since January 2020, and so far seven tankobon volumes have been available in Japan. Its Englsh edition's publisher Kodansha USA introduces its story as below:
16-year-old super-studier Nagi Umino, second-year student at the Meguro River Academy high school, was switched at birth. On his way to a dinner to meet his birth parents, he accidentally meets the brash, outspoken, Erika Amano, who is determined to make Nagi her fake boyfriend as she never wants to actually marry. But once Nagi makes it to dinner, he finds his parents have decided to resolve the hospital switch by conveniently having him marry the daughter his birth parents raised…who turns out to be none other than Erika herself!
TV anime 1st PV featuring Nagi Umino (CV: Kaito Ishikawa) and Erika Amano (Akari Kito):
1st key visual: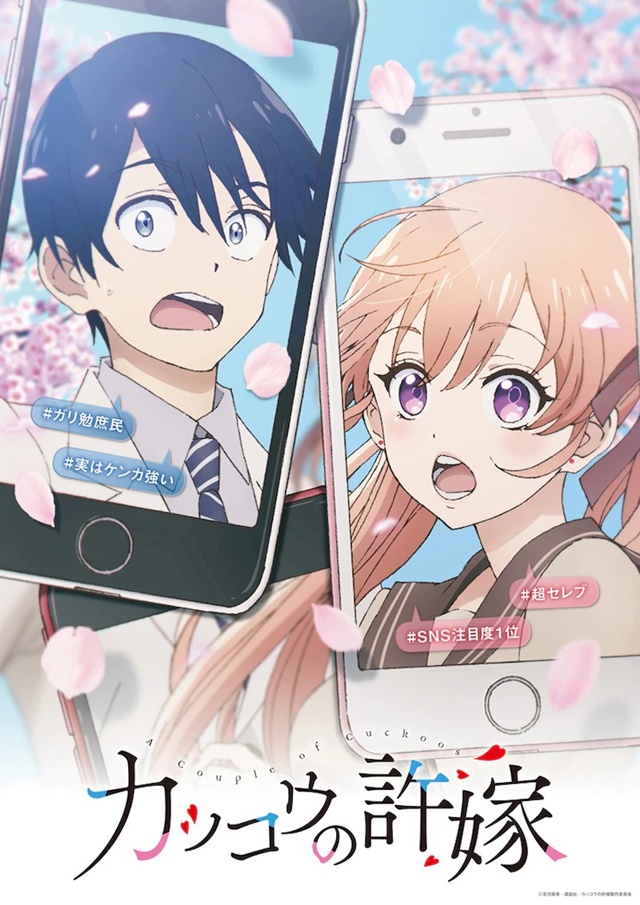 ---
Source: TV anime "A Couple of Cuckoos" official website / Twitter
©Miki Furukawa, KODANSHA/A Couple of Cuckoos Production Committee