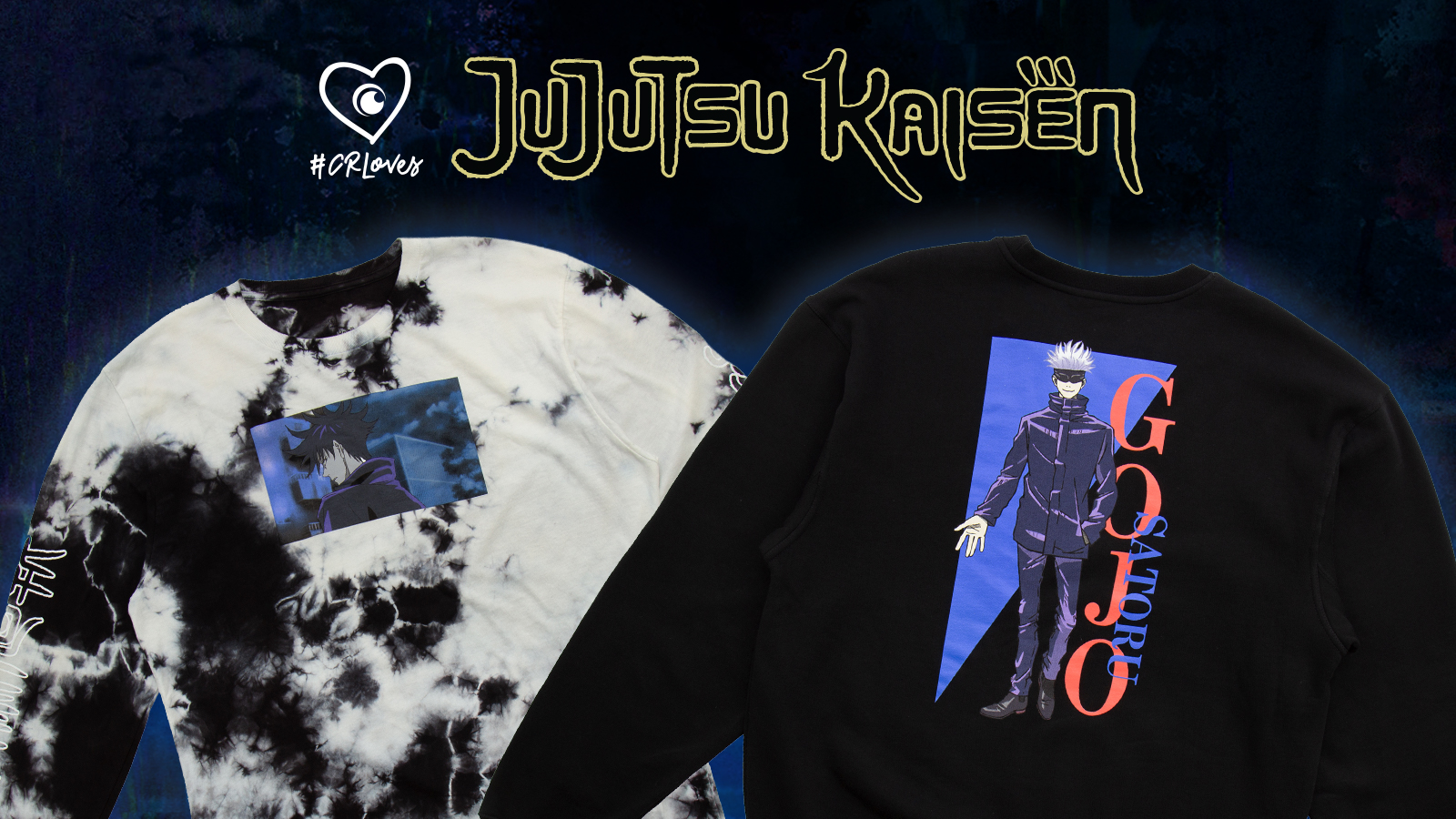 Protect yourself from cursed spirits with the newest CR Loves collection featuring exclusive JUJUTSU KAISEN designs! Join the fight to defend the living world from the looming supernatural curses with the limited edition lineup launching on the Crunchyroll Store!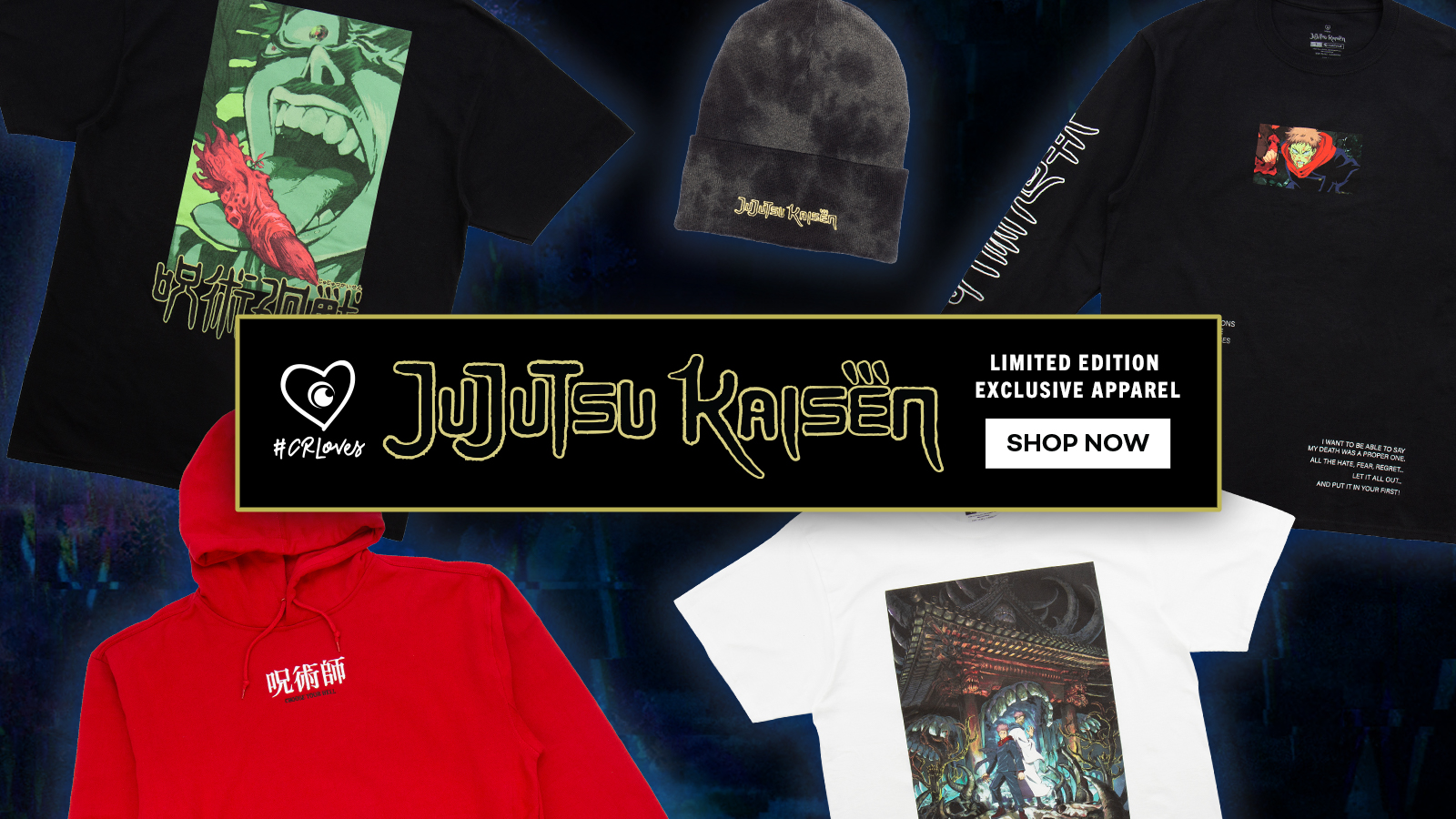 Choose from a set of designs that capture the essential characters of JUJUTSU KAISEN including three short-sleeve t-shirts, two long-sleeve t-shirts, a crew sweatshirt, a hoodie, and a beanie.
This custom-designed collection is only available at the Crunchyroll Store during the pre-order window. Pre-orders close on September 6, so don't wait—be the first to secure your favorites now!
The entire collection is available now at the Crunchyroll Store!