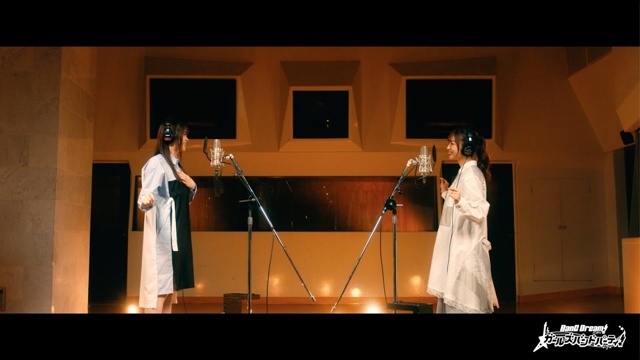 To celebrate that the extra song "DAYS of DASH" sung by Poppin'Party's vocalist/guitarist Aimi and anison singer Konomi Suzuki will be added to the BanG Dream! Girls Band Party! game on July 31, a special PV featuring the two's duet performance is now streamed on YouTube. The song was originally released as Suzuki's second single song in November 2012 and used as the ED theme for the TV anime The Pet Girl of Sakurasou. 
Both of them were the winners of the Animax Anison Grand Prix, an anime song music competition organized by Animax. Aimi was the winner of its Osaka tournament in 2009, while Suzuki was the Grand Prix winner in 2011. Aimi wrote on Twitter, "Thank you, Konomin! I'm deeply moved as an Anison Grand Prix family! Let's talk again soon!" Then Suzuki soon answered, "Aimi-san! Thank you too!!! The AniGra Family makes me so emotional! I am also thrilled to hear another new 'DAYS of DASH!' I'd love to talk to you again~!" 
— バンドリ! BanG Dream! 公式 (@bang_dream_info) July 29, 2021
愛美さーん!こちらこそ、有難うございました!!!アニグラファミリーエモいです✨????????

声を重ねてまた新しいDAYS of DASHが聴けた事に、私も感動してます!

また是非お話したいです〜! https://t.co/dVDl9JiNuu

— 鈴木このみ@8/25 Missing Promise (@Suzuki_Konomin) July 29, 2021
---
Source: "BanG Dream!" official YouTube channel / Twitter
©BanG Dream! Project ©Craft Egg Inc. ©bushiroad All Rights Reserved.