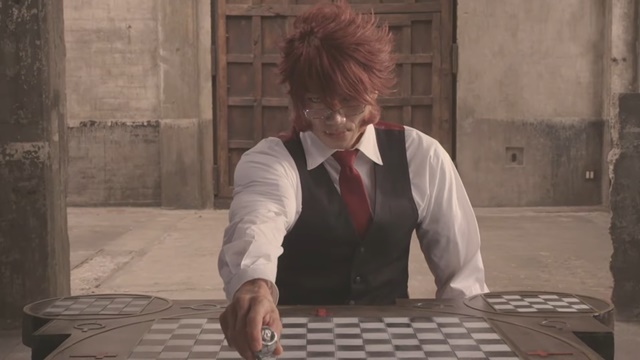 The official website for Blood Blockade Battlefront: Blitz Along Alone, the third show of the stage play adaptation series based on Yasuhiro Nightow's sci-fi action manga, has released a key visual, a 90-second PV, and individual cast visuals including the three who newly join – Marina Tanoue as Luciana Estevez, Kento Ono as Zamedle, and Naoya Goumoto as Zamedle's dog.
Following the first show in the fall of 2019 and the second show Beat Goes On in the fall of 2020, the third show Blitz Along Alone is scheduled to be performed at The Galaxy Theater in Tokyo from October 22 to 31, 2021, then at the Umeda Arts Theater's Theater Drama City in Osaka from November 4 to 7. 
The first two shows' writer/director Daisuke Nishida (Blue Exorcist, JOKER GAME stage plays) returns, along with all of the main cast members. After advance sales from August 21 to September 14, general sales of the tickets will begin on September 24.
Key visual: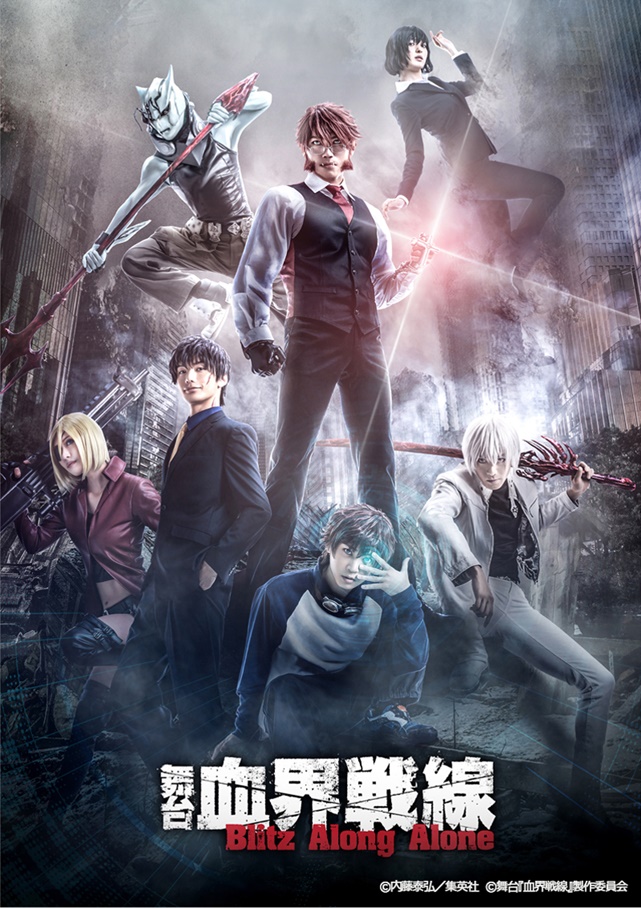 PV:
Main cast:
Leonardo Watch: Saku Momose (Peko in Kamen Rider Gaim) 
Klaus Von Reinherz: Hiroaki Iwanaga (Akira Date/Kamen Rider Birth in Kamen Rider OOO)
Zapp Renfro: Hiroki Ino (Ookurikara in Touken Ranbu live-action film) 
Steven Allan Starphase: Hidetoshi Kubota (Masaharu Niou in The Prince of Tennis stage plays) 
Chain Sumeragi: Shizune Nagao (Kiyoko Shimizu in Haikyu!! stage plays) 
Zed O'Brien: Sumiya Ito (Yukinari Kuroda in Yowamushi Pedal stage plays) 
K・K: Ayaka Ando (Bishamonten in Noragami stage play)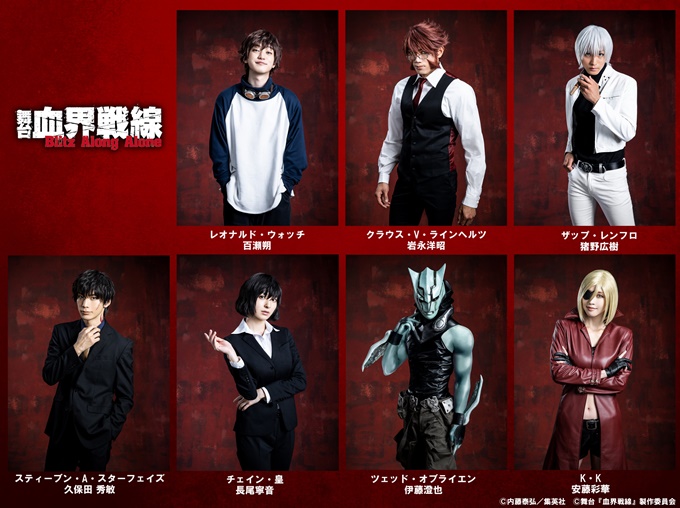 Luciana Estevez: Marina Tanoue (Fuuka Yamagishi in PERSONA 3 stage plays)
Zamedle: Kento Ono (Hyde/Gosei Blue in Tensou Sentai Goseiger)
Zamedle's dog: Naoya Goumoto (Kaoru Kaido in The Prince of Tennis musicals)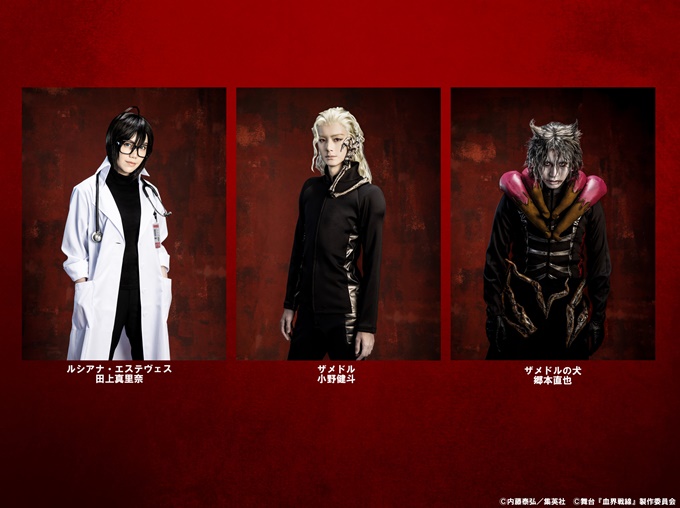 — 舞台『血界戦線』 (@KekkaiStage) July 29, 2021
---
Source: "Blood Blockade Battlefront: Blitz Along Alone" official website / Twitter
© Yasuhiro Nightow/SHUEISHA
© "Blood Blockade Battlefront" stage play production committee