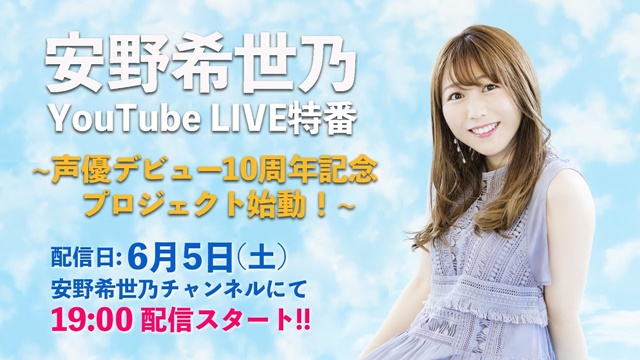 The official website for voice actress/singer Kiyono Yasuno has announced that a special program to reveal her debut's tenth-anniversary project, which was scheduled to be  live-streamed on her official YouTube channel from 19:00 (JST) / 03:00 (PST) on June 5, 2021, is canceled due to her health issue. 
According to the announcement, she didn't feel well after her dental treatment, so she went to the hospital and was diagnosed with cellulitis (an acute, spreading infection of the deep tissues of the skin and muscle) of her right cheek. Due to the condition that she will need to receive antibacterial medication every day for treatment, she has decided to take a break from all her work for a while.
She apologizes on Twitter, "I'm sorry to all of you who were looking forward to the live-streaming. I thought I was well-prepared for the wisdom tooth extraction, but unfortunately, the symptoms have been lingering… I am sorry for the inconvenience I caused to everyone. My condition is on the way to recovery. I will try to get back to work as soon as possible, and I hope to see you again with a smile!"
Yasuno is best known as Megumi Kato in Saekano: How to Raise a Boring Girlfriend, Sakura Kitaouji in Aikatsu!, Natsuki Kimura in The [email protected] Cinderella Girls, Kaname Buccaneer in Macross Delta, and Elena Amamiya / Cure Soleil in Star☆Twinkle PreCure. She is currently playing Marin in Dragon Quest: The Adventure of Dai and Witch Regret in EDENS ZERO. 
配信を楽しみにしてくださった皆様、ごめんなさい。親知らず抜歯に際して万全の体制で臨んだつもりでしたが、運悪く症状が長引いてしまいました…。各所にご迷惑をおかけしてしまい申し訳ない限りです。

状態は快復に向かっています。

早く復帰できるよう努めます。また笑顔で逢えますように!

安野

— 安野希世乃 official (@Yaskiyo_manager) June 3, 2021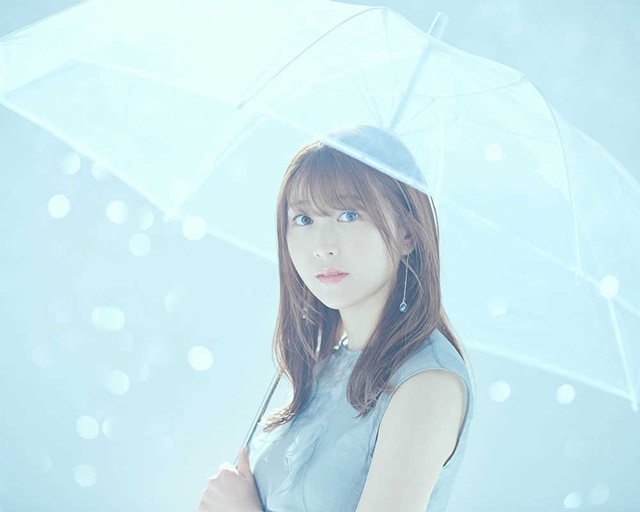 ---
Source: Kiyono Yasuno official website / Twitter
©avex