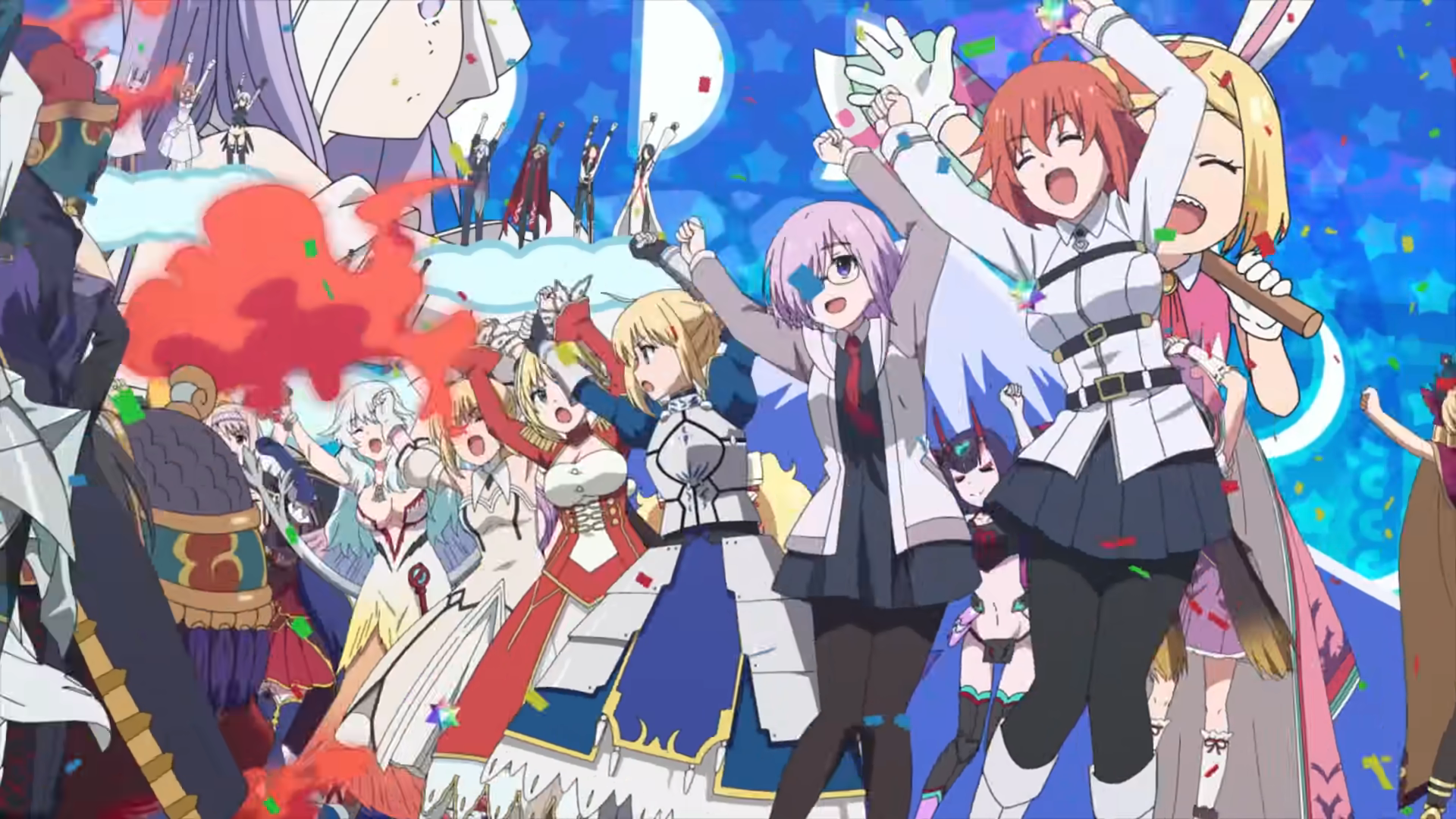 Get ready to do the dance… you know the one!
Fate/Grand Carnival has just release its Season 1 Blu-ray/DVD in Japan, consisting of the first installment of the massive crossover OVA. Originally premiered as part of TYPE-MOON's annual New Year's Eve celebrations, the OVA adds the sprawling world of Fate/Grand Order to the studio's popular Carnival Phantasm series.
Check out the full video, with appearances from Gudako and Mash, fighting Sabers, a full-sized Kingprotea, and Gil being Gil (as usual):
The end of the video includes information on the home video release's bonuses. In addition to character design art and a specially drawn jacket, it comes with the 128-page memorial book Endless Carnival (including manga and illustrations), and a CD single of opening theme "Super☆Affection" and ending theme "WONDERFUL CARNIVAL."
Fate/Grand Carnival Season 1 is on sale starting today in Japan, with season 2 dropping on August 25.
Source: Aniplex YouTube Channel