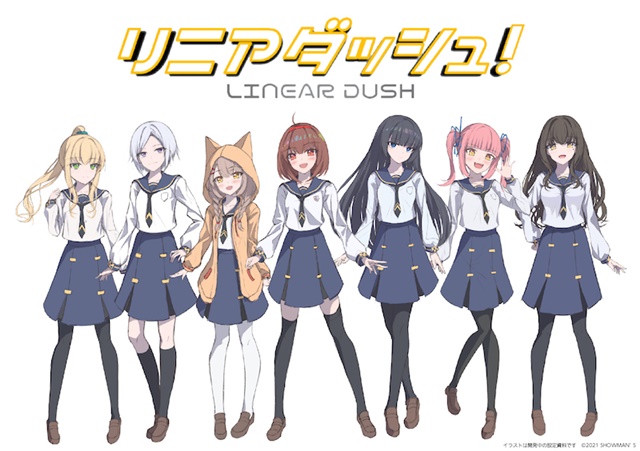 SHOWMAN'S, a Tokyo-based entertainment company that has a reputation for producing 2.5D musicals and girls musicals, has launched a new original multimedia project Linear Dush! Following stage readings and stage plays later this year, the project is also preparing for more media mix development including game and anime next year. 
Linear Dush! is a story about girls who aim to become drivers in a formula car race that runs at 500 km/h on a superconducting linear system, called "Mag Cup (Magne Racing Cup)." The protagonist of the story is Kou Suzuka, a Japanese e-sports champion. She receives a letter of acceptance to the LFC Academy, a training school for new drivers. Suzuka, her best friend Tokachi Kohaku, Fuji Sumire, and the others enrolled in the academy train hard to become professional racers.
Almost all the roles will be decided by audition, and the same cast will continue to work on stage plays, reading plays, and voice drama CDs. As a pre-event, its first reading play is set to be held at Kanda Myojin Cultural Exchange Center's EDOCCO Studio in Tokyo on September 23, 2021. Then its first stage play will be performed at R's Art Court (capacity: 170) seven times from November 20 to 23, 2021.
An open audition for its regular cast members is currently underway. Applicants must be female, 15 years old or older, with or without a professional contract or experience. The deadline for applications is June 21. After the document screening and the practical skill screening, the final selection will take place on July 12 and 13.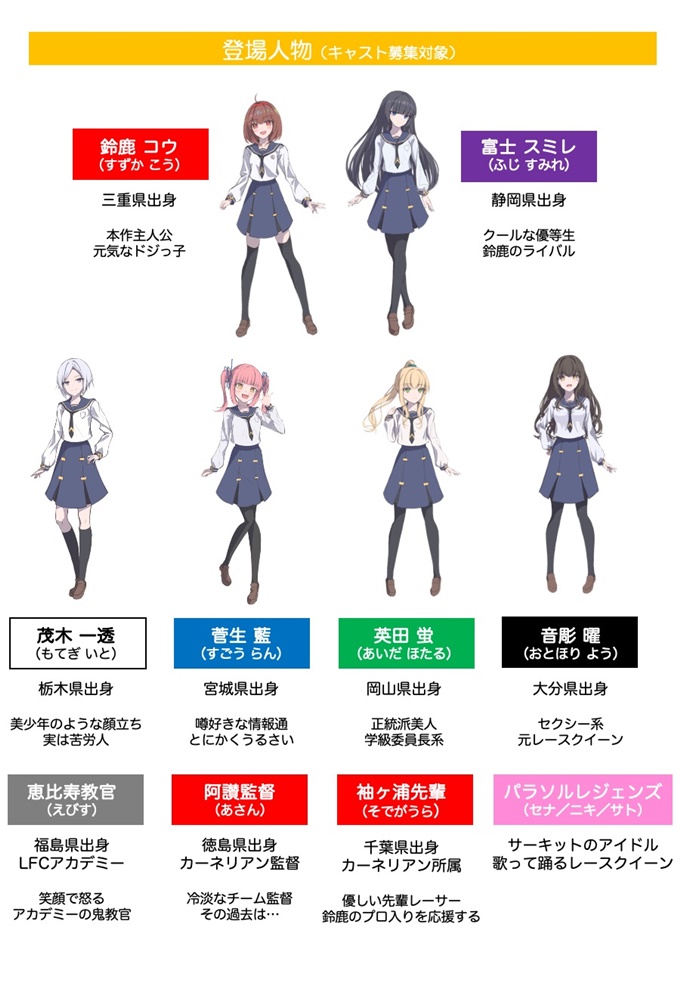 ---
Source: SHOWMAN'S press release
Copyright 2021 SHOWMAN'S. All Rights Rserved.