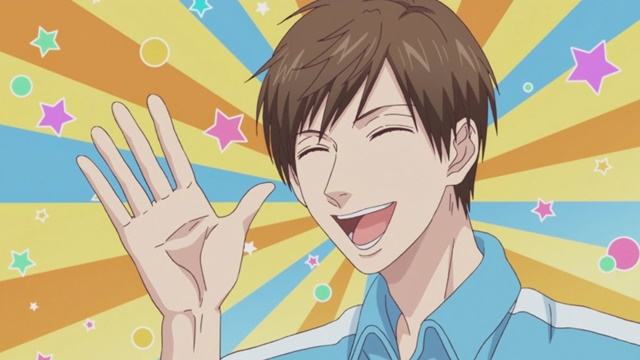 The official website for the forthcoming TV anime adaptation of Gaku Kuze's comedy manga Uramichi Oniisan has announced three additional voice cast members.
Ryohei Kimura (Ryota Kise in Kuroko's Basketball) plays Hanbee Kikaku, who belongs to the sales planning department of MHK Enterprise, the broadcaster of the educational program "Maman to Together" and is in charge of merchandise development. Kenichi Suzumura (Shinn Asuka in Mobile Suit Gundam SEED Destiny) plays Saito Uebu, a young employee, who also belongs to the digital planning department of MHK Enterprise. And Daisuke Ono (Sebastian Michaelis in Black Butler) plays Matahiko Nekota, the manager of the bar "CAT KICK" and the protagonist Uramichi Omota's junior in his physical education university days. 
Message from Ryohei Kimura:
I'll play Kikaku, the character who has a unique stimulus in this stimulating series! Playing him is physically exhausting, but more than anything, it's fun. I hope everyone who touches 'Uramichi Oniisan from this anime will love him!
Message from Kenichi Suzumura:
I'm Suzumura, the role of Sairo Uebu. 'Uramichi Oniisan' is so funny! Adults have many faces, don't they? (laughs) In a way, Uebu is a person who is not two-faced, so maybe he's having fun living… (laughs) I hope you all enjoy the anime!
Message from Daisuke Ono:
Nekota is aloof, and seems like a useless adult, but I think he is actually a person with common sense. I played him seriously and loosely so that he would stand out among the other members with rich personalities. I hope you like it.
— TVアニメ「うらみちお兄さん」公式 (@uramichi_anime) May 26, 2021
---
The TV anime Uramichi Oniisan was originally set to be broadcast in 2020, but has been postponed to July 2021 due to production reasons.
Teaser PV:
Teaser visual: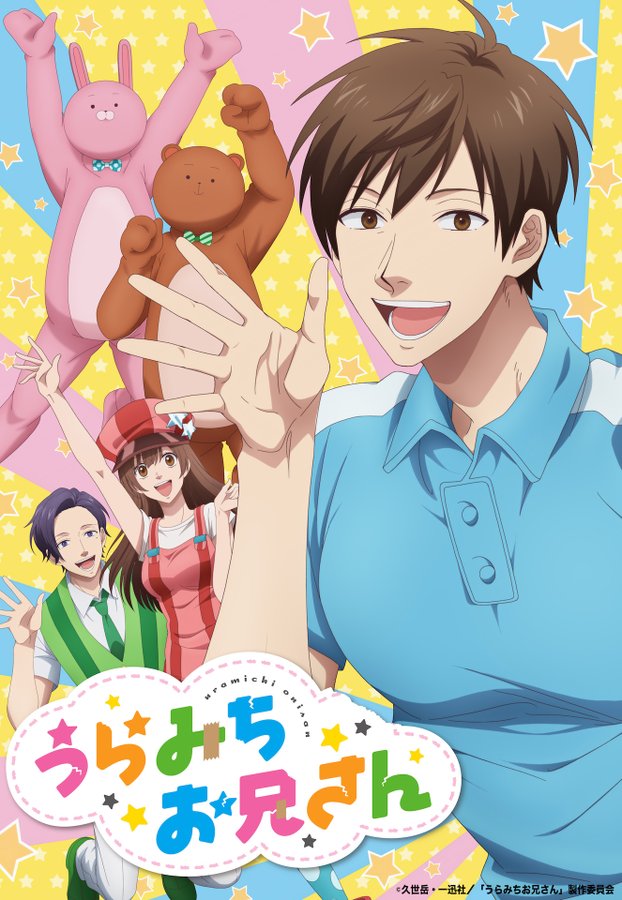 Main staff:
Original Story / Supervisor: Gaku Kuze
Director: Nobuyoshi Nagayama (Smile Down the Runway)
Series Composition: Touko Machida (SHOW BY ROCK!! STARS!!)
Character Design: Mizuki Takahashi, Yusuke Shibata
Sound Director: Kisuke Koizumi
Music: Kei Haoka
Animation Production: Studio Blanc
---
Source: TV anime "Uramichi Oniisan" official website / Twitter
©Gaku Kuze, Ichijinsha/"Uramichi Oniisan" Production Committee