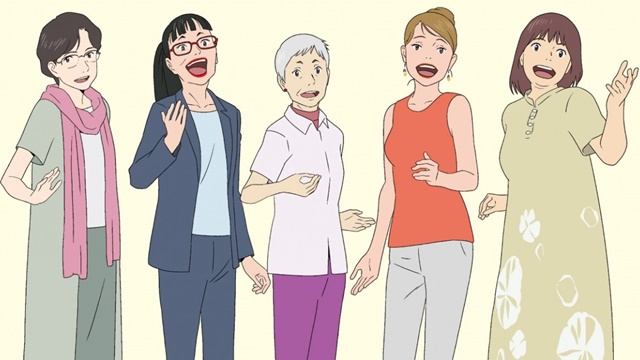 The official website for Ryu to Sobakasu no Hime / BELLE, the upcoming new anime film by Mamoru Hosoda (The Girl Who Leapt Through Time, Summer Wars), has announced the voice cast of the five members of the choir team, who watch over the protagonist, Suzu, like a mother. Suzu lost her mother when she was very young, and now lives with her father in a rural town. 
Ryoko Moriyama (singer) plays Yoshitani, the leader of the team who works as a fisherman, Michiko Shimizu (actress, comedian) plays Kita, who runs a liquor store, Yoshimi Iwasaki (singer) plays Nakai, who is a doctor, Sachiyo Nakao (actress) plays Hatanaka, who is a university lecturer, and Fuyumi Sakamoto (enka singer) plays Okumoto, who is a self-made farmer. In addition, the five perform a choral piece called "Alle psallite cum luya" in the film.
Among them, Sakamoto, who has an overwhelming career as an enka singer, took on her first challenge as a voice actress. She says, "It was my first acting voice recording session, so I was very nervous, but director Hosoda-san was really kind and taught me in an easy-to-understand way, saying 'I think you should say your lines like this.' He is a very gentle person, and that's why I felt his films are so warm."
Mamoru Hosoda's much-awaited new film is set to be released in Japan on July 16, 2021.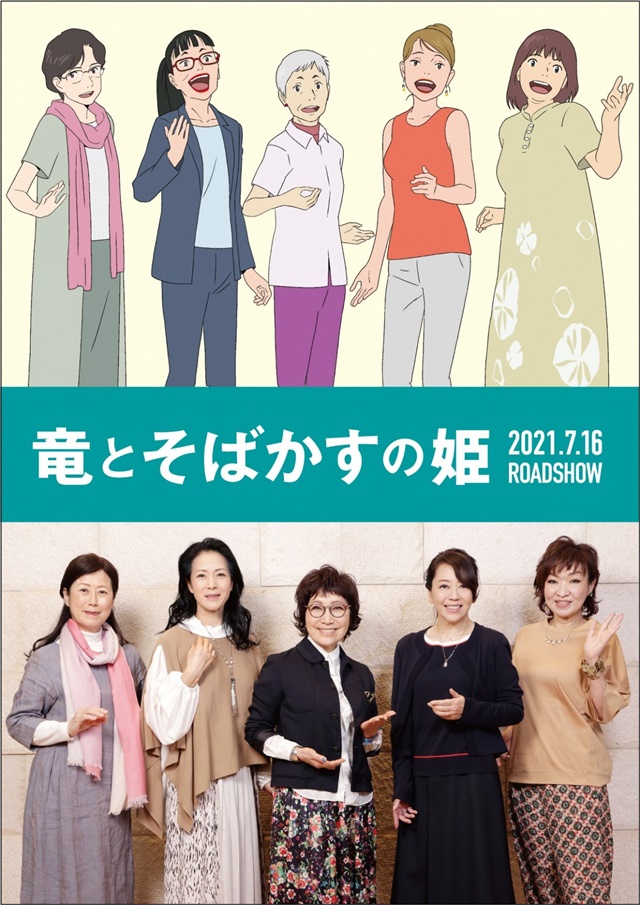 — 『竜とそばかすの姫』細田守最新作@スタジオ地図 (@studio_chizu) May 25, 2021
---
Trailer:
Japanese poster visual: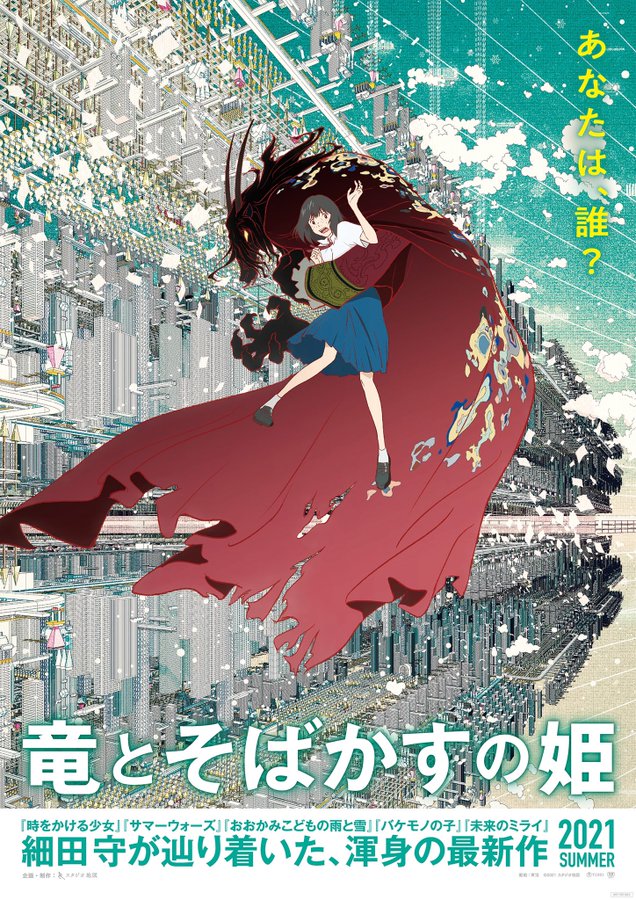 ---
Source: Oricon News
©2021 STUDIO CHIZU