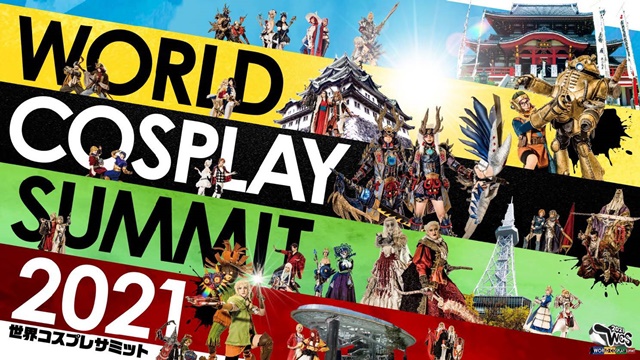 World Cosplay Summit Executive Office announced on May 22 that the world's largest cosplay event World Cosplay Summit 2021 (WCS2021) is set to be held on August 7 and 8, 2021, with a mix of online and real events. Watch the announcement PV below.
The World Cosplay Summit is an international event that began in 2003, and attracted 300,000 people from 40 countries and regions around the world as of 2019. Due to the effects of the COVID-19 pandemic, last year's offline events were cancelled for the first time in its history. But this year, some offline events will be resumed. With the tagline "We Can Start, Again!" and the determination to start the World Cosplay Summit once again, the organizer will carry out the event while taking all possible measures against the pandemic.
The World Cosplay Championship, where cosplayers from all over the world gather, will not be coming to Japan this year due to the current difficulties in traveling overseas, and will be held online only. This year, representative cosplayers from each country and region will film and edit their cosplay videos, which will be judged live online to determine the world's best. It will be streamed from the Oasis 21 stage. In addition, cosplay photography and social events mainly for domestic cosplayers will be held at Oasis 21 and other venues in Aichi Prefecture.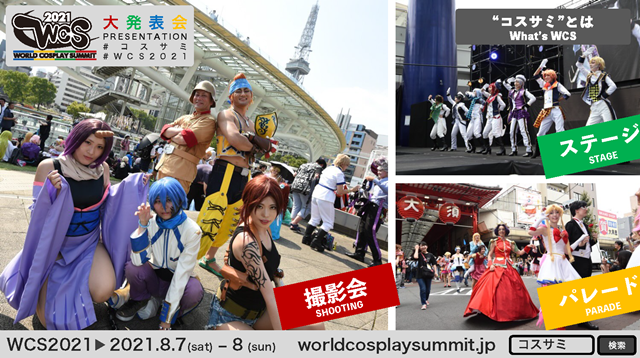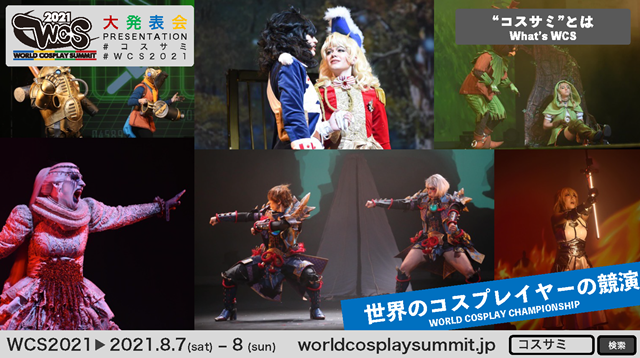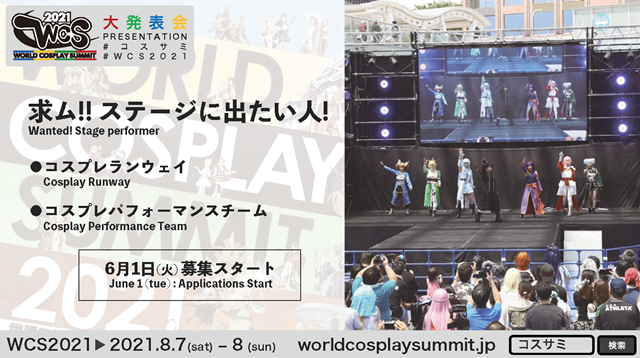 Also, the 19th annual event will be held simultaneously with Aichi Pop Culture Festival, a comprehensive pop culture event organized by the Aichi Pop Fest Executive Committee. As an anime and manga-themed event, a variety of activities, including booths for amateur creators and corporate exhibitors, are planned.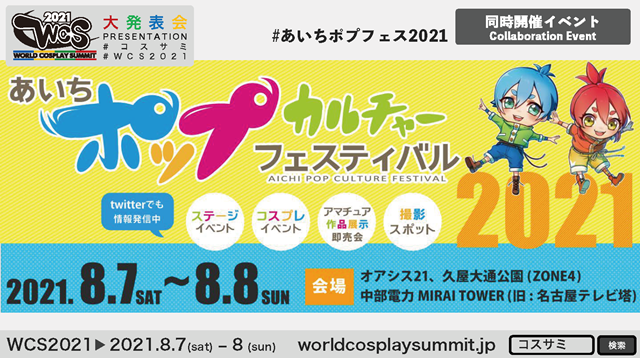 ---
Source: World Cosplay Summit Executive Office press release