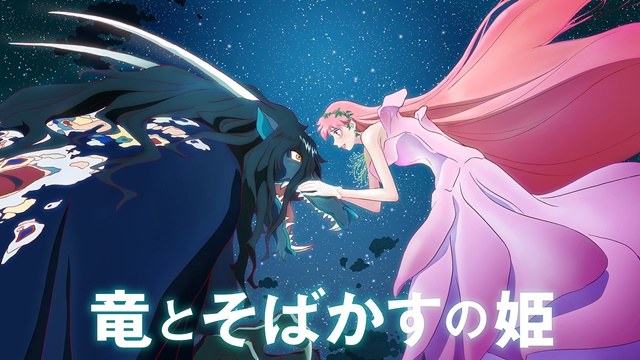 The official website for Ryu to Sobakasu no Hime / BELLE, the upcoming new anime film by Mamoru Hosoda (The Girl Who Leapt Through Time, Summer Wars), is updated today with a new visual featuring Belle, a world-famous virtual songstress, and a mysterious creature called "Dragon."
The tagline attached to the visual is "You're not alone anymore." The visual of the two staring at each other under a starry sky will be displayed as a poster in movie theaters across Japan from early June.
With a strong recommendation by director Hosoda, Kegeichi Akiya designed the Dragon. It is also revealed that Takaaki Yamashita is the animation director of the virtual world "U," while Hiroyuki Aoyama is the animation director and character designer of the real world. And Nobutaka Ike, known for his work with the late Satoshi Kon, serves as the film's art director. In addition, Anri Jojo, who worked on the art design for the virtual world "OZ" in Hosoda's 2009 film Summer Wars, is in charge of the art settings, and Ryo Horibe and Yohei Shimosawa, who were also involved in CG for Summer Wars, have joined as CG directors.
Mamoru Hosoda's much-awaited new film is set to be released in Japan on July 16, 2021.
— 『竜とそばかすの姫』細田守最新作@スタジオ地図 (@studio_chizu) May 21, 2021
Trailer:
Japanese poster visual: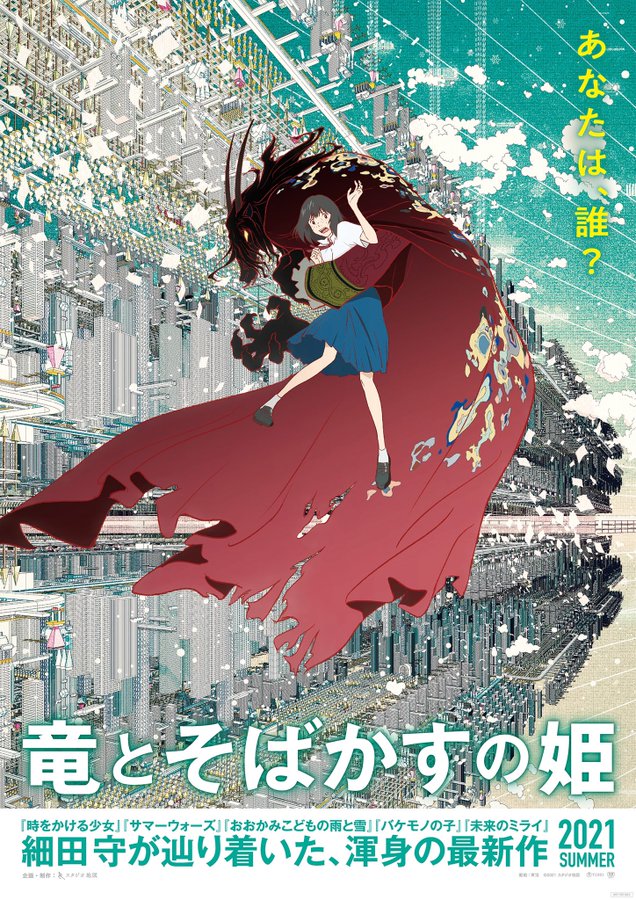 ---
Source: "Ryu to Sobakasu no Hime / BELLE" official website / Twitter
©2021 STUDIO CHIZU