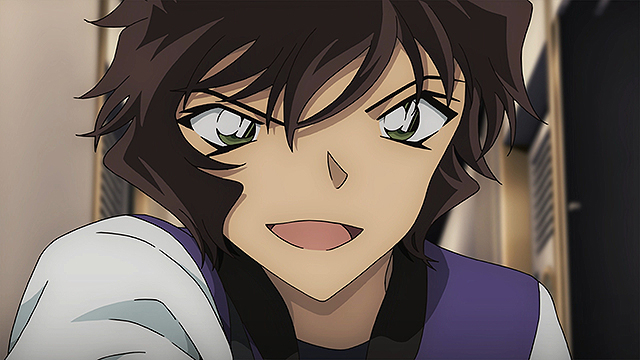 While dropping to second place for the first time, the Detective Conan anime franchise's 24th feature film Meitantei Conan: Hiiro no Dangan / Detective Conan: The Scarlet Bullet earned 135 million yen (1.23 million USD) on 93,000 admissions in its fifth weekend, bringing its total domestic gross to 6.2 billion yen (56.8 million USD) with 4.43 milllion ticket sales.
The 110-minute film now ranks 38th in the Japanese film's box office ranking of all-time and has also become the fifth top-grossing film in the 25-year-old Detective Conan anime franchise. It is expected to rank fourth soon by surpassing the 20th film The Darkest Nightmare's 6.33 billion yen. However, considering the closure of the theaters due to the COVID-19 pandemic in Japan, it would be difficult to break the box office record much further.
Evangelion: 3.0+1.0 Thrice Upon a Time also dropped one position to fourth in its tenth weekend. The film's domestic gross has reached 8.45 billion yen (77.3 million USD). It now ranks 21st in the Japanese film's box office ranking of all-time, and has also become the 12th top-grossing Japanese animation film of all-time, surpassing Stand By Me Doraemon's 8.38 billion yen.
Fate/Grand Order the Movie Divine Realm of the Round Table: Camelot – Paladin; Agateram, the second part of the anime film project based on the Fate/Grand Order smartphone RPG, ranked fifth in its opening weekend with 50 million yen (458,000 USD). 
Demon Slayer: Kimetsu no Yaiba the Movie: Mugen Train followed in sixth in its 31st weekend. The film has added another 70 million yen (641,000 USD) since last weekend, and its total domestic gross is now 39.97 billion yen (366 million USD), only 30 million yen is needed to reach the historic 40 billion yen mark. 
---
 Weekend box office in Japan (May 15-16, 2021)
 (ticket sales basis)
 1 (new). "Ustukushiki Yuwaku – Gendai no Gahi-" – 180 million yen
 2 (1). "Detective Conan: The Scarlet Bullet" – 6.3 billion yen
 3 (2). "Rurouni Kenshin: The Final" – 2.63 billion yen
 4 (3). "Evangelion: 3.0+1.0 Thrice Upon a Time" – 8.45 billion yen
 5 (new). "Fate/Grand Order the Movie Divine Realm of the Round Table: Camelot – Paladin; Agateram" – 50 million yen
 6 (5). "Demon Slayer: Kimetsu no Yaiba the Movie: Mugen Train" – 39.97 billion yen
 7 (4). "The Gentlemen" – 70 million yen
 8 (new). "Father" – 10 million yen
 9 (new). "Kurenazume"
 10 (6). "Nomadland" – 390 million yen
---
Source: Eiga.com, Pixiin, Oricon News 1, 2
©2020 Gosho Aoyama/Detective Conan Production Committee