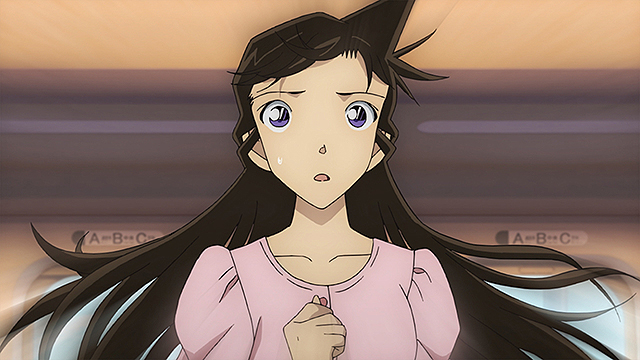 The Detective Conan anime franchise's 24th feature film Meitantei Conan: Hiiro no Dangan / Detective Conan: The Scarlet Bullet earned 177 million yen (1.07 million USD) on 124,000 admissions in its fourth weekend. It was 32 percent down from the previous weekend, but the film has kept its No.1 position for four consecutive weeks.
According to the distributor Toho, the 110-minute film has earned 5.9 billion yen (54 million USD) on 4.23 million admissions in 24 days since its release in Japan on April 16, and has become the fifth top-grossing film in the Conan anime franchise surpassing its 19th film Sunflowers of Inferno in 2015 (4.48 billion yen). Before the release in Japan, which was postponed for one year, the film was expected to reach the historic 10 billion yen mark for the first time in the franchise. However, due to the extension of the state of emergency declaration which includes the closure of theaters, it's getting tougher to see if that expectation will be met.
Coming in second is Rurouni Kenshin: The Final, the first part of the two-part "Final Chapter" live-action film series inspired by Nobuhiro Watsuki's action jidaigeki manga series Rurouni Kenshin, which has kept the same position for three weeks.
And Evangelion: 3.0+1.0 Thrice Upon a Time has also stayed at the same third place in its ninth weekend. The film has 8.3 billion yen (76 million USD) on 5.46 million admissions in 63 days since its release on March 8. In addition to becoming Hideaki Anno's highest-grossing film in his career, now it ranks 22nd in the Japanese film box office ranking of all-time, and 13th in the Japanese animation film ranking of all-time. 
Demon Slayer: Kimetsu no Yaiba the Movie: Mugen Train down one position to fifth in its 30th weekend. The film has earned 39.9 billion yen (366 million USD) in 206 days. It is very, very close to reaching the 40 billion yen mark. Despite the impact of the emergency declaration, it is only a matter of time before that record is reached. 
BanG Dream! Episode of Roselia I: Yakusoku (Promise), the first part of the all-new two-part film series focusing on Roselia from the BanG Dream! multimedia franchise, has kept its 10th position in its third weekend. 
---
 Weekend box office in Japan (May 8-9, 2021)
 (ticket sales basis)
 1 (1). "Detective Conan: The Scarlet Bullet" – 5.9 billion yen
 2 (2). "Rurouni Kenshin: The Final" – 2.04 billion yen
 3 (3). "Evangelion: 3.0+1.0 Thrice Upon a Time" – 8.3 billion yen
 4 (new). "The Gentlemen"
 5 (4). "Demon Slayer: Kimetsu no Yaiba the Movie: Mugen Train" – 39.9 billion yen
 6 (5). "Nomadland" – 340 million yen
 7 (new). "Vanguard"
 8 (6). "Signal: Long-Term Unsolved Case Investigation Team: The Movie" – 760 million yen
 9 (8). "Hanataba mitai na Koi wo Shita" 
 10 (10). "BanG Dream! Episode of Roselia I: Yakusoku"
---
Source: Eiga.com, Pixiin, Oricon News 1, 2, 3
©2020 Gosho Aoyama/Detective Conan Production Committee