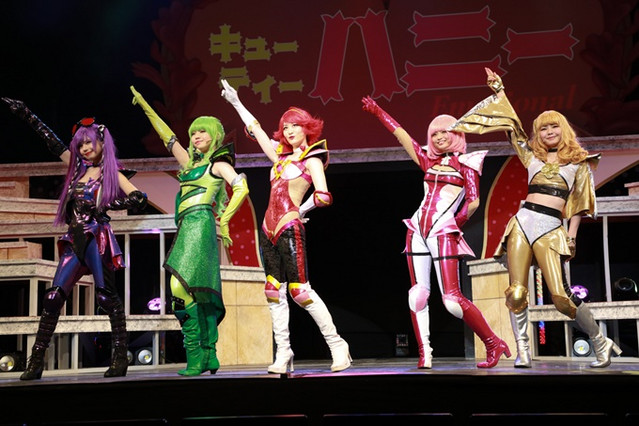 The official website for the stage play adaptation project based on Go Nagai's classic Cutie Honey manga in the mid-1970s has announced that its new show Cutie Honey Climax is set to be performed at Theater 1010 in Tokyo from June 16 to 20, 2021.
It will be a sequel to the first show Cutie Honey Emotional in February 2020. And, as its title suggests, it will be the final chapter of the stage series, depicting the climax battle. The tagline is "Your life is about to change."
The first show's writter/director Ichidai Matsuda (Wake Up,Girls!, Silent Möbius stage plays) is confirmed to return. Kei Jonishi (ex-NMB48 member) will reprise her role as Honey Kisaragi/Cutie Honey, alongside Hinata Sato as Satsuki Yamagata/Jumper Honey, Mizuki Saiba as Yayoi Amagi/Sweet Honey, Ruka Aiba (Last Idol member) as Otome Minazuki/Cyber Honey, and Yurina Gyoten (AKB48 member) as Mary Hazuki/Lovely Honey. Also, Eimi Naruse (ex-Dempagumi.inc memebr) and Shiki Aoki (Asuka Ninomiya in The [email protected] Cinderella Girls) will appear as the second show's original characters.
General sales of the tickets will begin at Ticket Pia on May 29.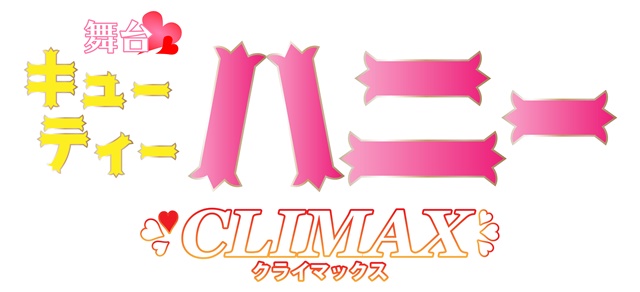 ---
Photos from the first show "Cutie Honey Emotional":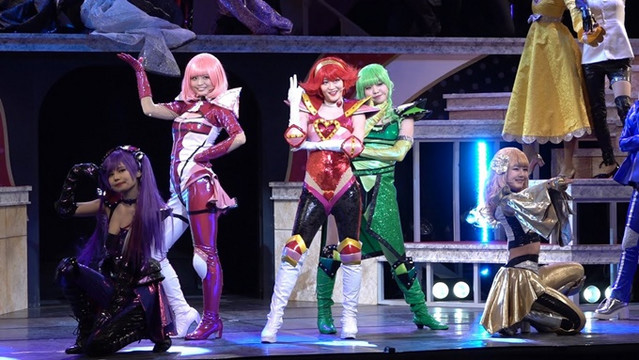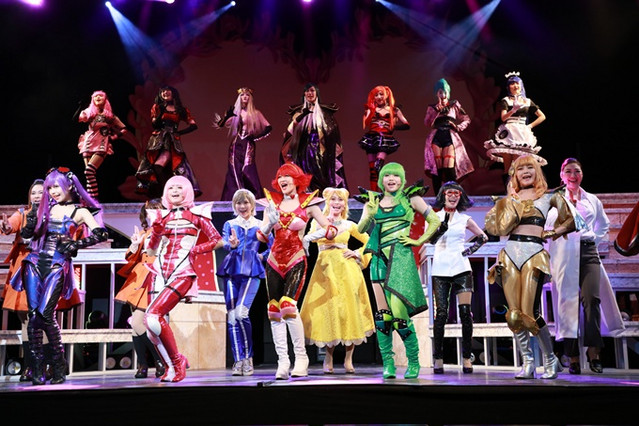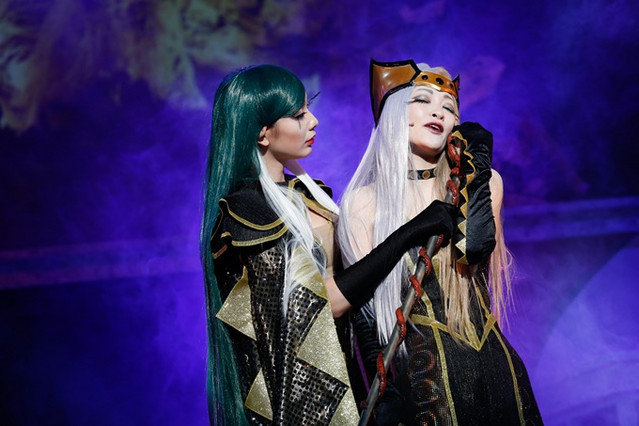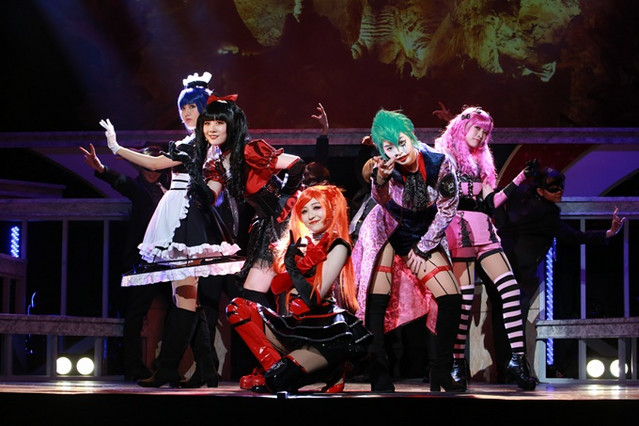 Poster visual: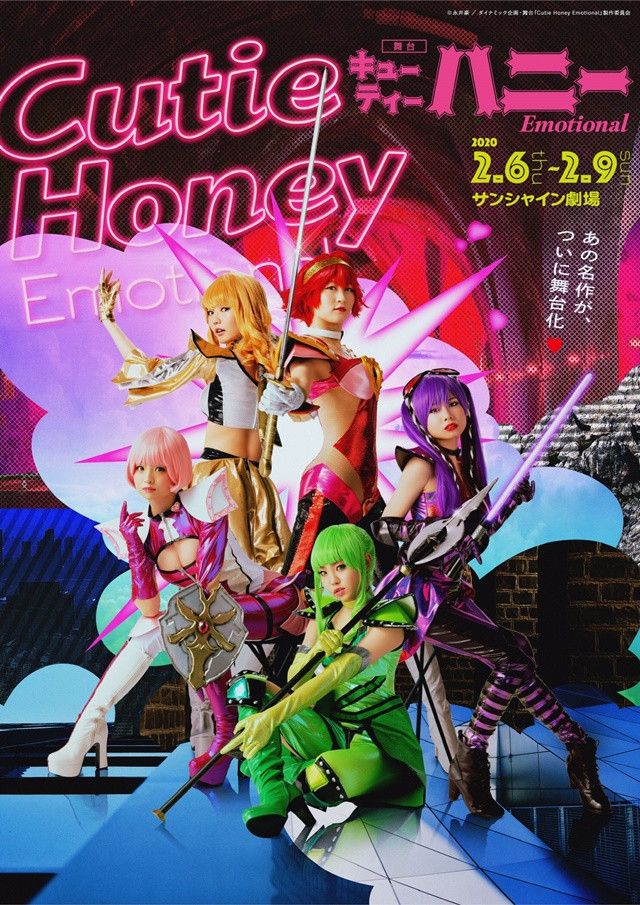 ---
Source: Kyodo Medias press release
©GO NAGAI / DYNAMIC PLANNING, Stage Play "Cutie Honey Climax" Production Committee
©GO NAGAI / DYNAMIC PLANNING, Stage Play "Cutie Honey Emotional" Production Committee