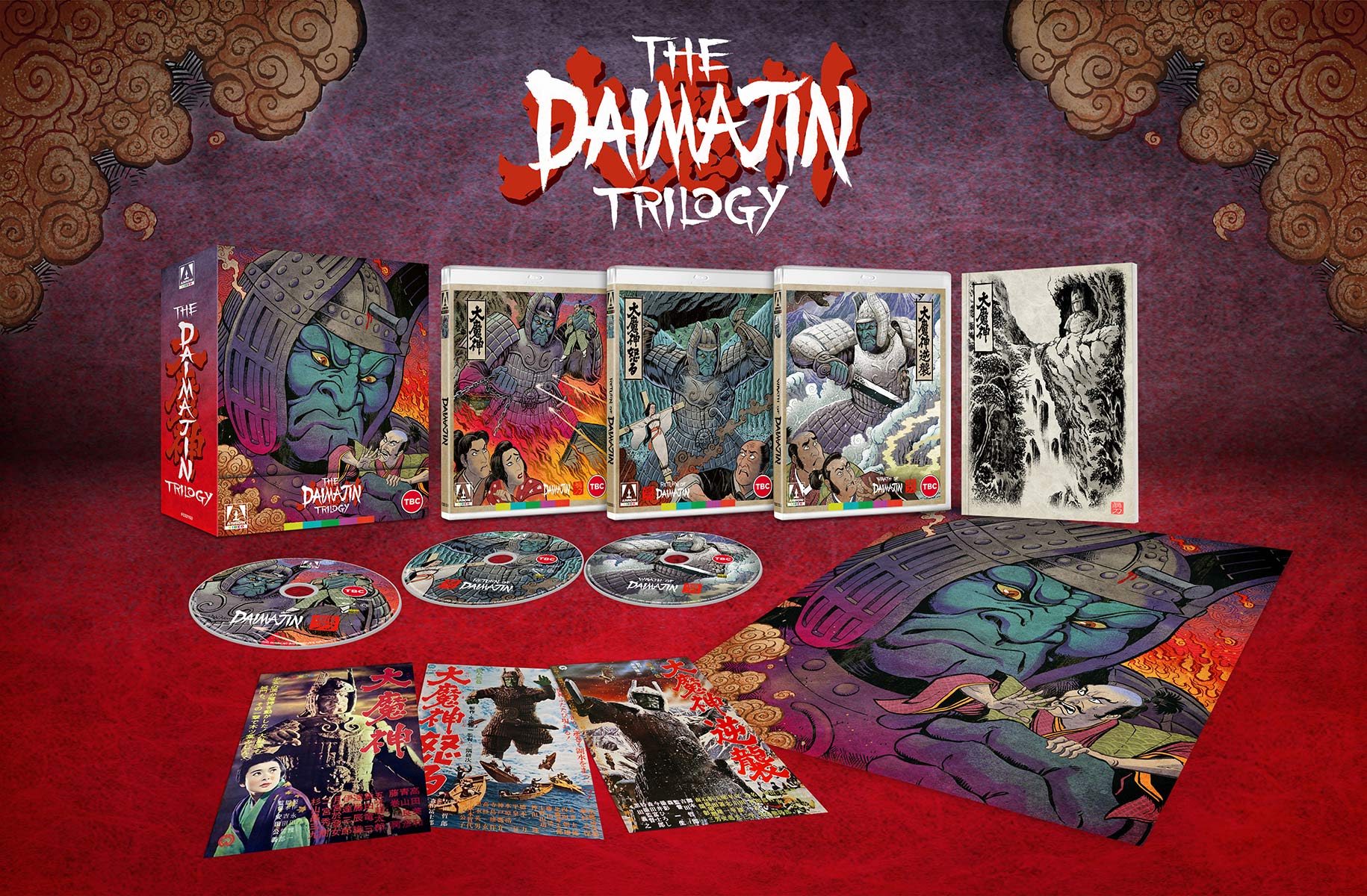 Great news for all you fans of giant monster movies and samurai period pictures: the Daimajin trilogy, a set of three films published in 1966 by Daie Films that feature a giant, cursed statue going toe-to-toe with wicked rulers and their vassal armies, is returning to home video in the United Kingdom, the United States, and Canada thanks to a special edition release from Arrow Films.
NEW UK/US/CA TITLE: The Daimajin Trilogy (Limited Edition Blu-ray) https://t.co/ooybST8kah pic.twitter.com/4W4TwRKcQV

— ArrowFilmsVideo (@ArrowFilmsVideo) April 30, 2021
Arrow Films describes the films as follows:
In Daimajin, directed by Kimiyoshi Yasuda (Yokai Monsters, Zatoichi on the Road), the young son and daughter of the benevolent feudal lord Hanabusa flee to the mountains when their parents are slain by the treacherous usurper Odate. Ten years later, when the elderly priestess who has harboured them is also murdered, the rage of the slumbering ancient god that lies beneath the crumbling giant stone idol hidden deep in the forests in the mountains is invoked.
In Return of Daimajin, Kenji Misumi (Tale of Zatoichi, Lone Wolf and Cub) brings his usual stylistic flourish, as the wrathful deity is roused from his new home on an island in the middle of a lake by the violent incursions of a vicious warlord.
In the final film, Wrath of Daimajin, by veteran jidaigeki director Kazuo Mori, four young boys make a perilous trip to elicit the help of the ancient mountain god in freeing their family members who have been enslaved by a tyrannical lord.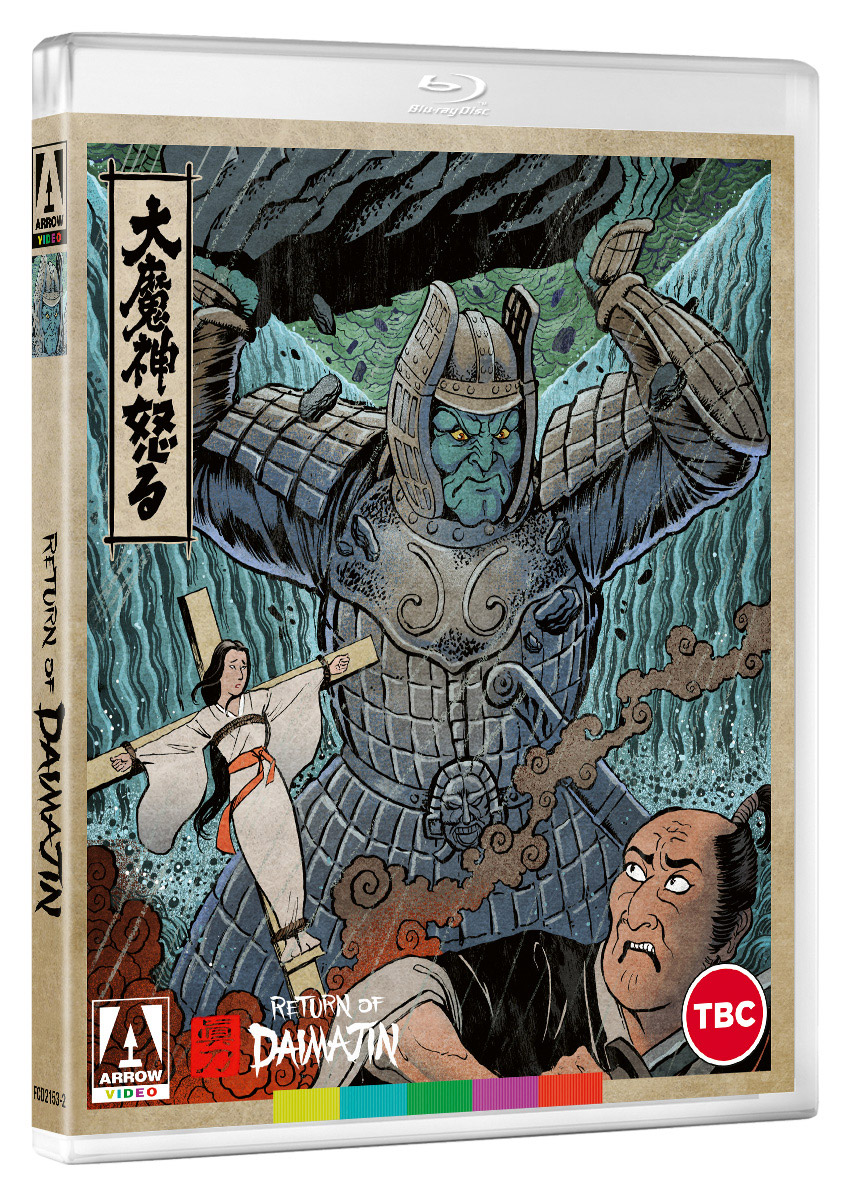 The Daimajin Trilogy Blu-ray set (for Region B) is currently available for pre-order in the United Kingdom from the Arrow Films website. It retails for £59.99 (about $83 US) and the final product is scheduled to begin shipping on July 26, 2021.
Source: Official Arrow Films Video Twitter feed (@ArrowFilmsVideo)
Copyright notice: © Arrow Films. All Rights Reserved. Arrow Films.

—
Paul Chapman is the host of The Greatest Movie EVER! Podcast and GME! Anime Fun Time.