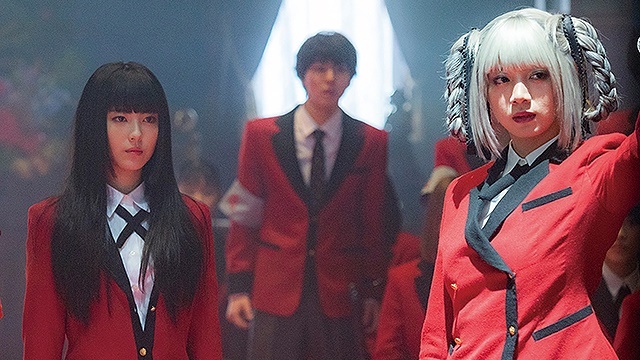 The official website for the live-action film Eiga Kakegurui: Zettai Zetsumei Russian Roulette (Kakegurui The Movie: Russian Roulette in Desperate Situation) announced on April 26 that its theatrical release in Japan is decided to be postponed to a future date. The second live-action film based on Homura Kawamoto (story) and Toru Naomura (art)'s gambling themed manga Kakegurui was originally set to be released on April 29, 2021.
The website writes: "In light of the recent outbreak of the new coronavirus and the declaration of a state of emergency in four prefectures on April 23, we have decided to postpone the release date. In addition, the stage greetings events scheduled on April 30 and May 1 have also been cancelled. We will announce the new release date on the official website and SNS as soon as it is decided. We sincerely apologize to all those who have been waiting for the release of this film."
Advance tickets that have already been purchased can be also used within the new screening period after the postponement.
『映画 賭ケグルイ 絶体絶命ロシアンルーレット』公開延期のお知らせ

昨今の新型コロナウィルス感染状況、23日の4都府県への緊急事態宣言発令を受け、公開日の延期を決定致しました。

今後の公開予定は決定次第、公式HP、SNSにてお知らせします。詳細は下記をご確認下さい。https://t.co/eoI3TQWedy

— 映画&ドラマ『賭ケグルイ』 (@kakegurui_jp) April 26, 2021
---
The sequel to the first live-action film Kakegurui – Compulsive Gambler released in March 2019 tells an original story supervised by the original manga's story writer Kawamoto. The first film's director Tsutomu Hanabusa (Sadako 3D, Keep Your Hands Off Eizouken!) returns to the director's chair, along with all of the main cast members who reprise their roles, and Ryusei Fujii (Johnny & Associates' boy idol group Johnny's West member) newly joins as Makuro Shikigami 
The film's one-minute opening scene is now streamed on YouTube.
Full trailer:
Main poster visual: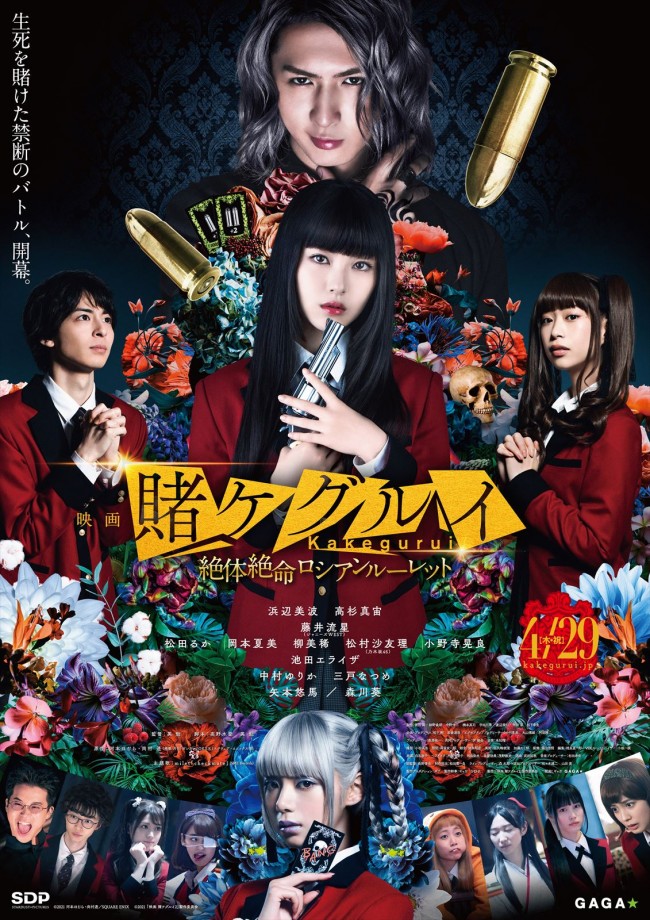 ---
Source: "Kakegurui" live-action project official website / Twitter
©Homura Kawamoto, Toru Naomura/SQUARE ENIX, Drama "Kakegurui" Production Committee, MBS