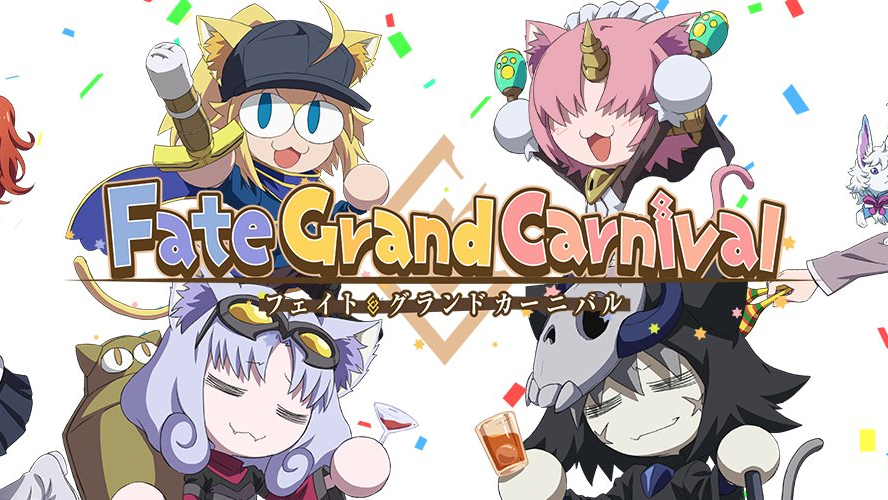 The party's hardly started, and five more Heroic Spirits are already joining the Fate/Grand Carnival party!
The OVA, whose first episode premiered as part of TYPE-MOON's annual New Year's Eve special event, brings the expanded world of Fate/Grand Order into the madness of Carnival Phantasm. With each new cast addition, more characters are crammed into the existing key visual.
Here's the latest iteration, where you'll see the addition of five Servants:
The latest additions are along the top, and include two Pseudo-Servants borrowing the forms (and voices) of Illyasviel von Einzbern and Taiga Fujimura. They are, from left to right:
Sitonai: CV Mai Kadowaki
Jaguar Warrior: CV Miki Ito
Edmond Dantès: CV Nobunaga Shimazaki
Merlin: CV Takahiro Sakurai
Altria Pendragon (Lily): CV Ayako Kawasumi
They'll be joining Mash Kyrielight, Gudako, Altria, Leonardo-chan, two Jeanne d'Arcs, and many others.
Fate/Grand Carnival part 1 hits Blu-ray in Japan on June 2, followed by part 2 on August 25.
Source: @FGOAP_FGC on Twitter