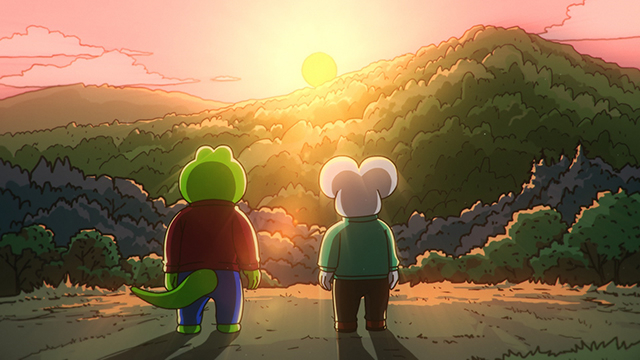 The official website for the forthcoming anime feature film adaptation of Yuuki Kikuchi's web manga series 100 Nichi Go ni Shinu Wani (A Crocodile Who Will Die in 100 Days), newly titled 100 Nichikan Ikita Wani (A Crocodile Who Lived for 100 Days), has posted a 60-second full trailer.
The new trailer starts with a scene from the 100th days of the manga's story. You can see the memories of the days spent by the crocodile and his friends, which seemed to go on forever, as well as how things and his friends  are changed on the 100th day after he is gone. The clip also features the film's theme song "TSUZUKU" provided by the three-member band Ikimonogakari.
The four-panel manga focusing on the last 100 days of a crocodile's life before his death was posted on the author's official Twitter account everyday from December 12, 2019, to March 20, 2020. Shinichiro Ueda (Camera wo Tomeruna! / One Cut of the Dead)-directed anime adaptation is set to be released in Japan on May 28, 2021.
Poster visual: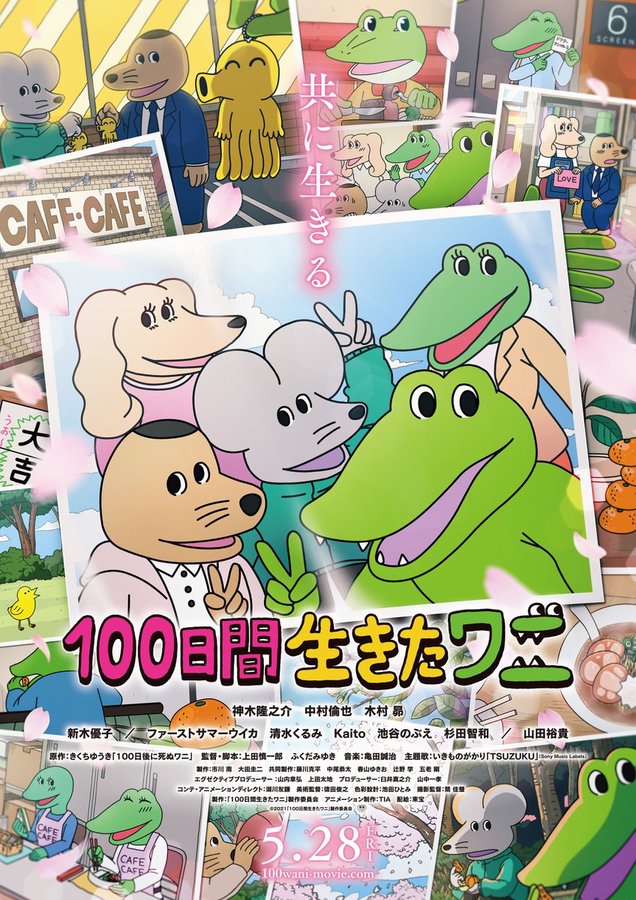 — 映画『100日間生きたワニ』5月28日(金)公開 (@100waniMOVIE) April 25, 2021
Main voice cast:
Crocodile: Ryunosuke Kamiki (Taki Tachibana in Your Name.)
Rat: Tomoya Nakamura (Aladdin in the Aladdin Japanese dub)
Mole: Subaru Kimura (Gian/Takeshi Goda in Doraemon)
Sempai: Yuko Araki (Gabby Gabby in the Toy Story 4 Japanese dub)
Dog: First Summer Wika
Baito-chan: Kurumi Shimizu
Frog: Yuuki Yamada
---
Source: "100 Nichikan Ikita Wani" anime film official website / Twitter
©2021 "100 Nichikan Ikita Wani" Production Committee