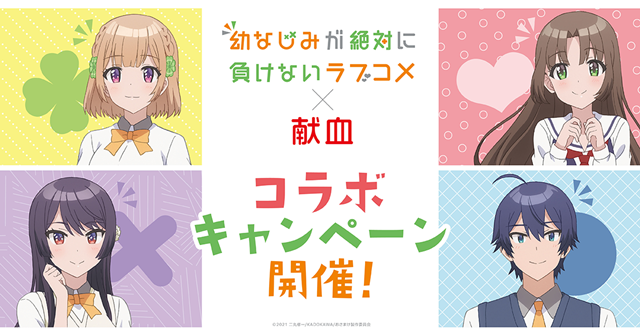 From April 22 to July 31, the Gifu Red Cross Blood Center will hold a blood donation campaign in collaboration with the ongoing TV anime adaptation of of Shuichi Nimaru's romantic comedy light novel series Osamake: Romcom Where The Childhood Friend Won't Lose. This special collaboration is made possible because the novel author was born in Gifu-city in Gifu Prefecture.
During the three-month collaboration period, blood donors who donate their blood at blood donation rooms and blood donation buses in the prefecture will receive a newly-drawn clear poster file, which can be enjoyed in two ways: as a large clear poster and as a clear file.
Clear poster file: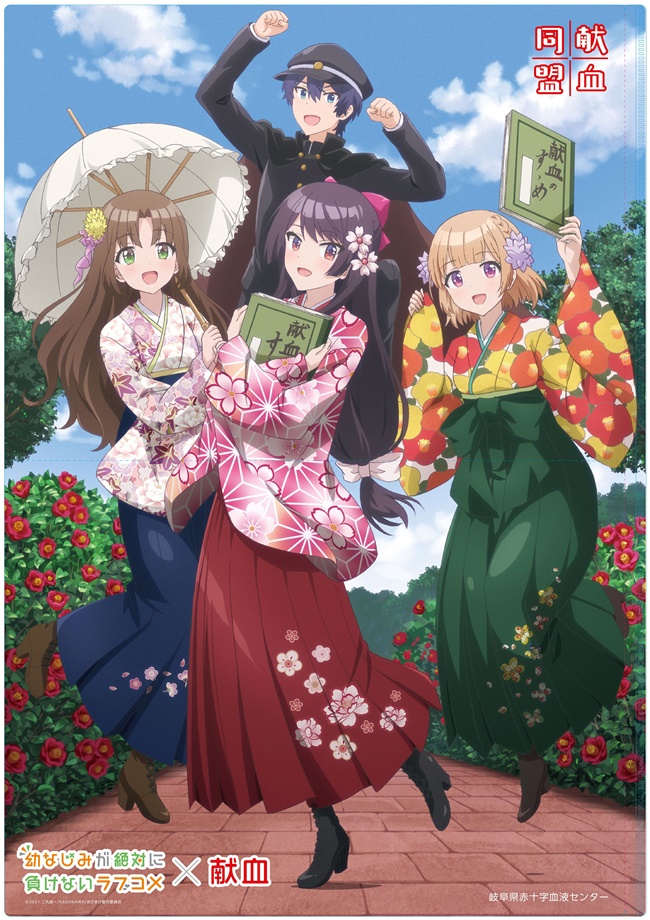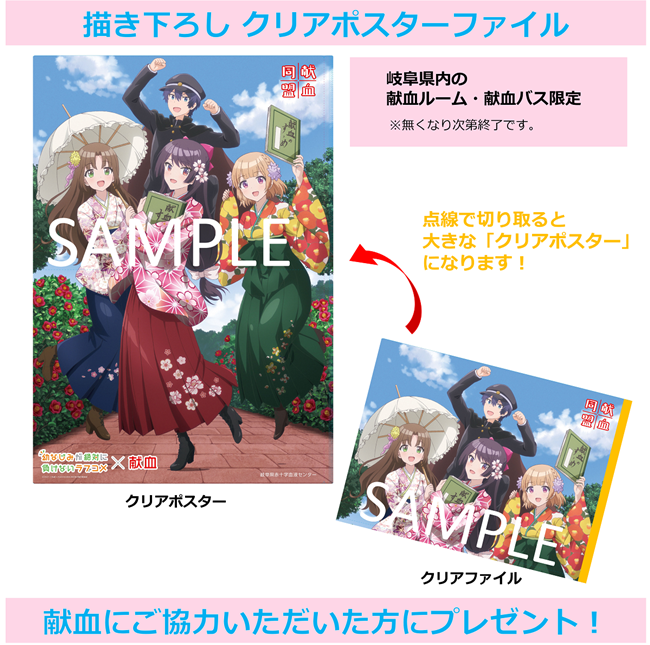 Only the "Lovelad" members who donate blood in Gifu Prefecture will receive an original clear bookmark. Those who newly registered as the member at the blood donation site after donating blood will also be eligible for the campaign.
Original clear bookmark: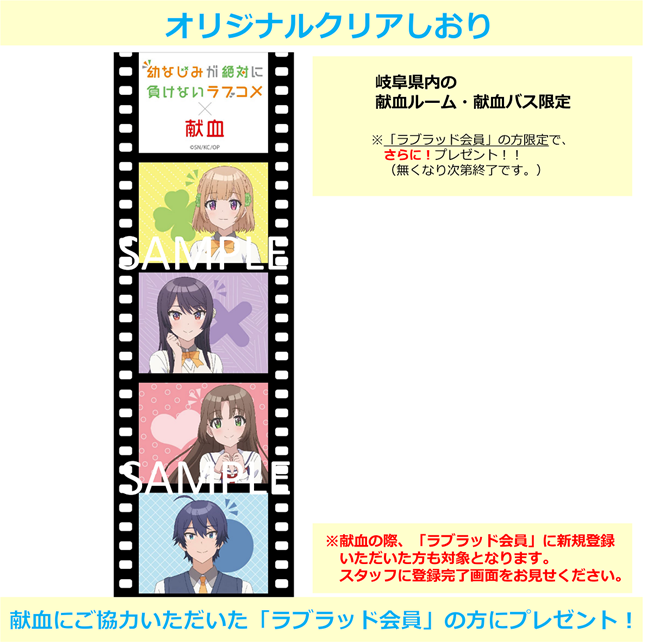 Also, only the first 400 people who donate blood at blood donation rooms in Gifu Prefecture will receive an original B2-size poster.
B2-size original poster: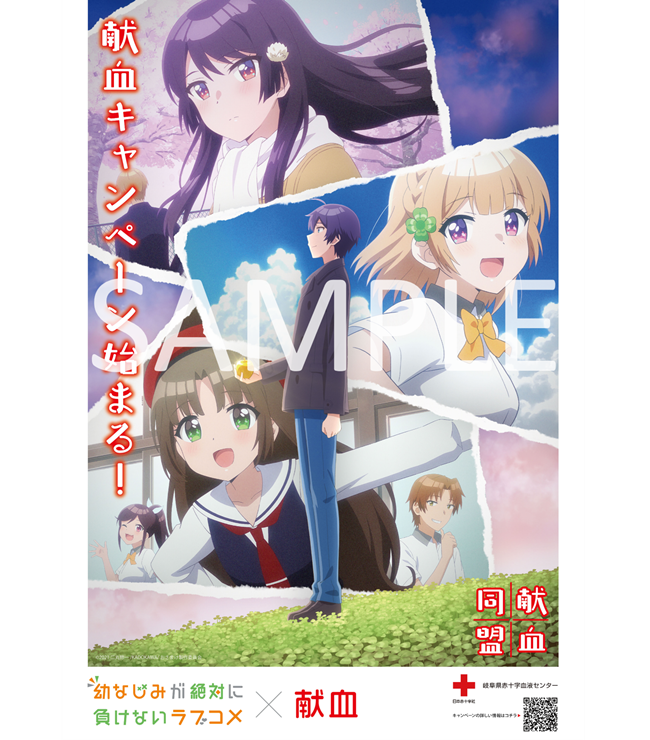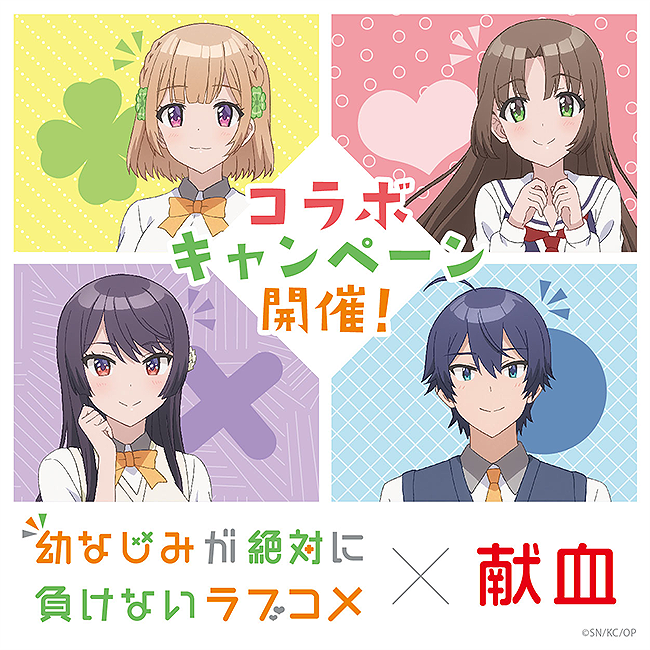 ---
Source: The Gifu Red Cross Blood Center press release 
©2021 Shuichi Nimaru/KADOKAWA CORPORATION/OSAMAKE Partners