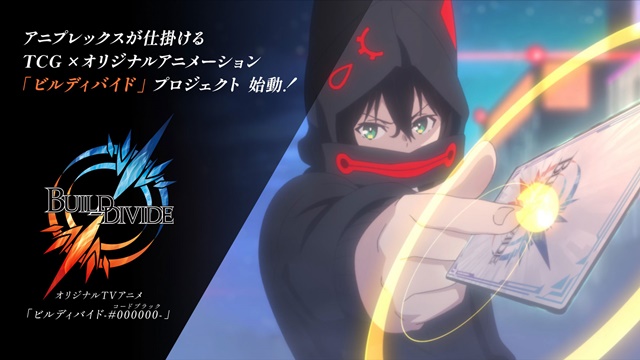 Aniplex revealed its first TCG and original anime project Build Divide today on April 19, 2021. The Kakegurui manga author Homura Kawamoto and his younger brother Hikaru Muno, who has also written the Kakegurui novel series, are invited as the original story writers.The TCG and anime will be developed simultaneously, and various collaborations unique to Aniplex are planned. 
The anime production will be helmed by Liden Films (Cells at Work! Black), while Yuhodo, which has worked on mat TCG game, will work on the TCG designs.
The TV anime titled Build Divide – #000000 (Code Black)- will be broadcast in two separate cours. The first cour is set to premiere in October 2021, then the second cour will follow in April 2022. Yuki Komada (Blade of the Immortal -Immortal- sub director) is attached to direct, alongside series composition writer Yoriko Tomita (As Miss Beelzebub Likes) and character designer Shinpei Tomooka (Trinity Seven).
Teaser PV:
— TCG×オリジナルアニメーション「ビルディバイド」【公式】 (@build_divide) April 19, 2021
Teaser visual: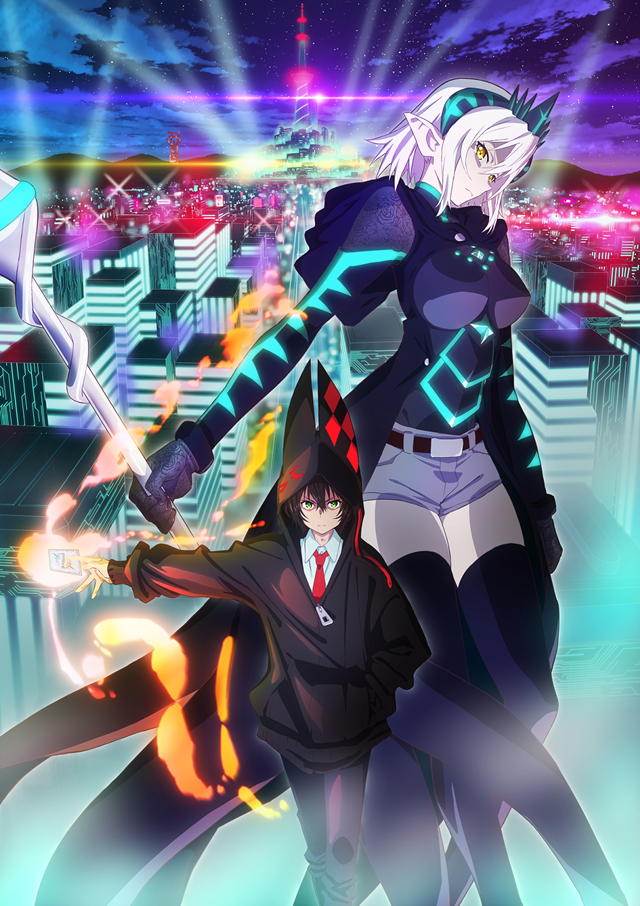 Story introduction:
A city ruled by a "King," where all superiority is determined by the strength of the TCG "Build Divide" – New Kyoto. There has been a rumor in this New Kyoto that says, "If you win against the King in Build Divide, anything you want will come true." And in order to challenge the King, you must participate in a TCG battle called "Rebuild" and complete the "Key."
-Everyone has a wish they want to come true. Teruto Kurabe, a boy who vows to defeat the King for a certain purpose, is led by a mysterious girl named Sakura Banka, and throws himself into the Rebuild Battle. Teruto and his friends' battle now begins in the city of New Kyoto, which has been taken over by Build Divide!
Project logo: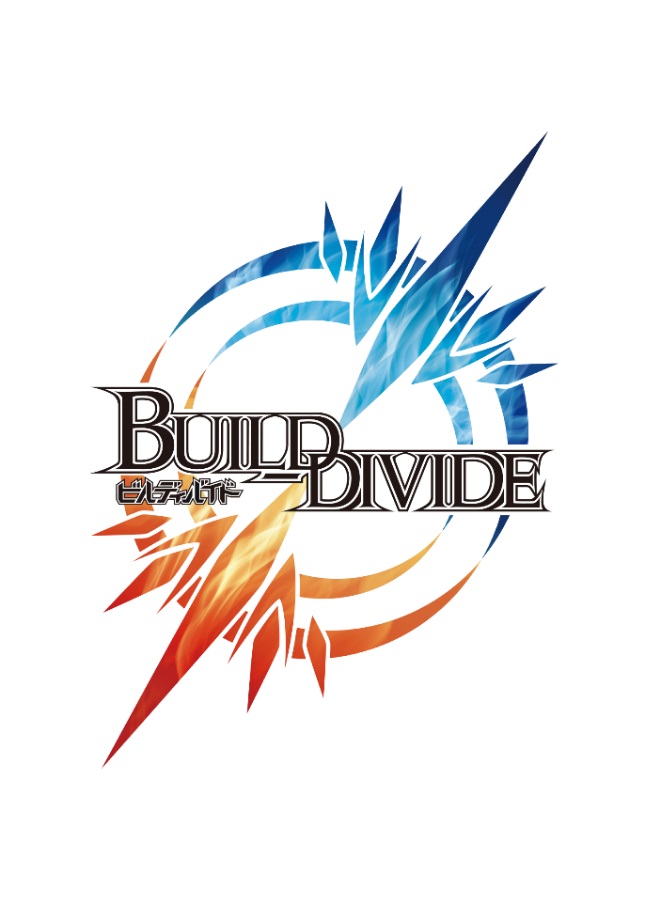 The TCG's first booster pack and the first two starting decks will be available in October 2021: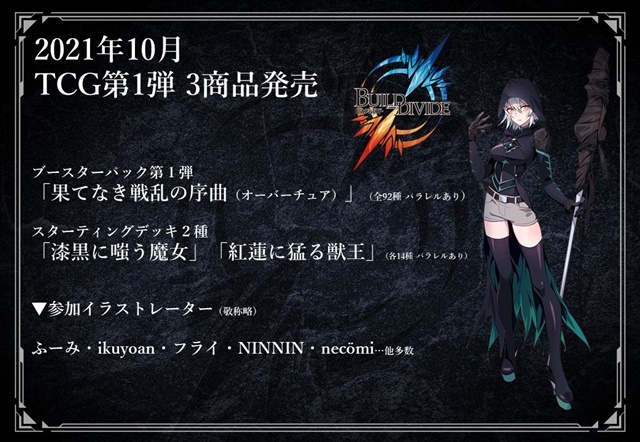 — TCG×オリジナルアニメーション「ビルディバイド」【公式】 (@build_divide) April 19, 2021
---
Source: Aniplex press release
Anime:©build-divide project
TCG:©Aniplex Inc. All rights reserved.