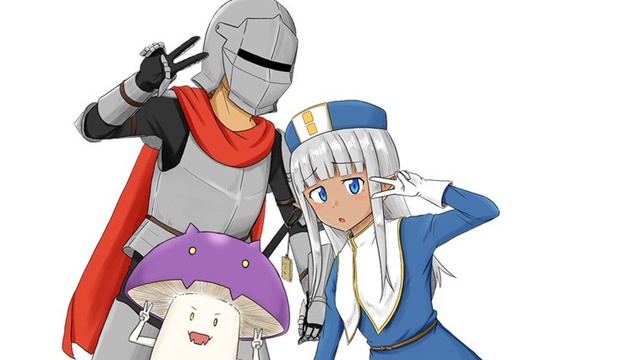 It is confirmed today that a TV anime adaptation of Tannen ni Hakkou's isekai comedy fantasy manga Kono Healer, Mendokusai (This healer, so annoying) is now in the works. Further details such as staff and broadcast schedule will be revealed at a later date.
The manga has been serialized on Nico Nico Seiga, ComicWalker, and KADOKAWA's Montly Comic Flapper, and its latest third tankobon volume is set to be released in Japan on April 21, 2021. Its story centers on Karla, a dark elf girl with a dark nature, and Alvin, an armored man who has a high level of patience with people who agitate him.
The manga author has posted a commemorative illustration and comments:
"Kono Healer, Mendokusai"…, to my surprise, its anime adaptation is truly and finally in the works!! At first I thought, "Oh, seriously?" But as the situation progressed day by day, I realized, "Oh, it's serious…" And finally, today, it is announced to everyone! What kind of anime is it going to be…? How will Karla move? Will Alvin show his true face…, no, he doesn't have to. I hope you, dear readers, will look forward to it as much as I do! I hope you'll continue to support both the anime and the manga!
— TVアニメ「このヒーラー、めんどくさい」公式 (@kono_healer) April 14, 2021
まだまだあります????#丹念に発酵 先生から直筆のコメントが到着✏️https://t.co/aL4DkjXns8#このヒーラー #kono_healer pic.twitter.com/IAExRq1BbN

— TVアニメ「このヒーラー、めんどくさい」公式 (@kono_healer) April 14, 2021
Tankobon 1st and 2nd volume covers: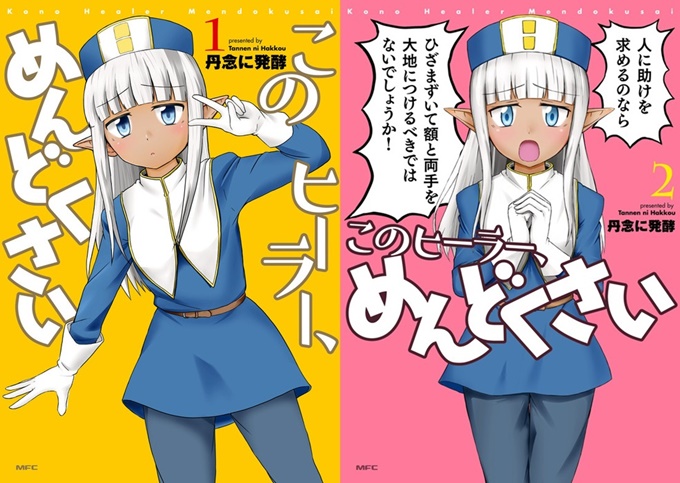 ---
Source: TV anime "Kono Healer, Mendokusai" official website / Twitter 
©Tannen ni hakkou