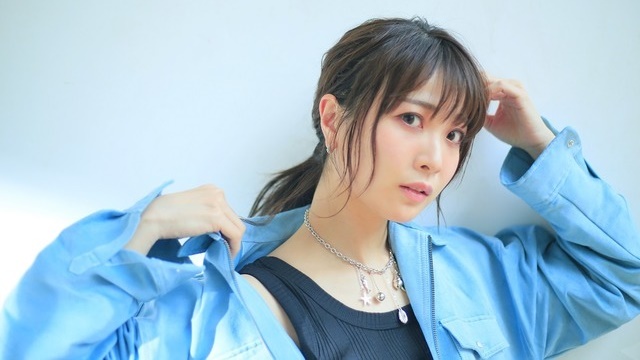 The official website for anison singer May'n, best known as the singing voice of Sheryl Nome in the Macross Frontier anime franchise, has announced that her sixth full album "momentbook" is set to be released on June 30. It will be her fist album after moving to the Digital Double label from her previous label Flying Dog. She had been with Flying Dog since 2007, when she started her singing activities as Sheryl Nome, and announced her move to Digital Double in March of this year.  
The 11-song album will include her 15th single song "You" (The Ancient Magus' Bride OP theme), 16th single song "Tenshi yo Kokyo wo Kike" (Lord of Vermilion: The Crimson King OP), 17th single song "Kiba to Tsubasa" (Kochoki ~Wakaki Nobunaga~ ED), 18th single songs "graphite/diamond" (Azure Lane OP), as well as at least five newly-recorded songs provided by Taichi Mukai, Hidekazu Tanaka, h-wonder, Rin-ne, and Hayato Tanaka.
She say, "My first release after moving to Digital Double is an album! So I'm having a great time, even though I'm busy working on new songs every day. The past, the present, and the future. I named the album "momentbook" because I want it to be an album that carefully captures me in each moment. I will be very happy if this album can accompany you in your precious moments of life. "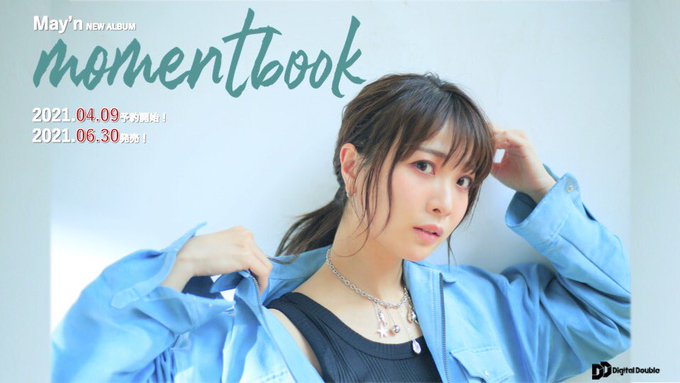 移籍第一弾アルバム「momentbook」6/30にリリース決定????既存シングルも収録!大好きな曲を作ってくれた田中秀和さん、田中隼人さん、デビュー前から憧れてたh-wonderさん、今めちゃファンである向井太一さん、Rin音さんという大好きが詰まった新曲たち。瞬間瞬間を大切に切りとったアルバムです。#mayn pic.twitter.com/wxKCbvnUfT

— May'n (@mayn_tw) April 9, 2021
---
"You" MV:
"Tenshi yo Kokyo wo Kike" MV:
"Kiba to Tsubasa" MV:
"graphite/diamond" MV:
---
Source: May'n official website / Twitter / YouTube channel
Copyright © HoriPro Inc. All Rights Reserved.