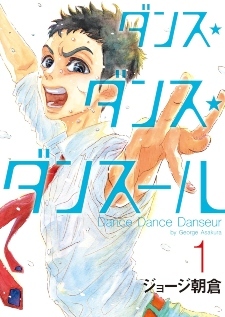 Publishing company Shogakukan announced on Friday that Asakura George's Dance Dance Danseur manga will receive a television anime adaptation.
Synopsis

Junpei is happily snoozing away during his sister's ballet recital when a male ballet dancer steps onto the stage. Moved by the strength and skills the dancer displays, the boy discovers his love for this art.
But after a certain tragedy happens, he vows to leave his past behind and turn into the epitome of manliness! What will he do when his love for ballet reignites?! (Source: MU)
George began serializing the dancing drama manga in Big Comic Spirits magazine in September 2015. Shogakukan published the 19th volume on January 12, with the 20th volume shipping on April 12. Dance Dance Danseur has a cumulative 1.45 million copies in circulation across its 19 volumes.
Manga official site: https://www.shogakukan.co.jp/books/volume/44348
Source: animate Times
Dance Dance Danseur on MAL