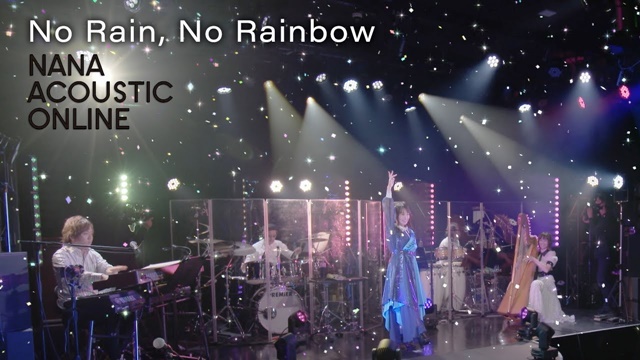 On the release day of the DVD/Blu-ray of Nana Mizuki's first online acoustic concert "NANA ACOUSTIC ONLINE," her official YouTube channel posted her four-minute performance clip of "No Rain, No Rainbow" from the disc. 
This special concert was held at Club Mixa in Tokyo on November 7, 2020, to celebrate the release of her double A-side 40th single "FIRE SCREAM / No Rain, No Rainbow." It was her first solo concert of 2020, because her nationwide concert tour for her debut's 20th anniversary-year was all canceled due to the COVID-19 pandemic.
She says, "Mizuki's first online live is now available as a package! All the songs were newly arranged acoustically just for this day, and the special stage that was prepared with skilled and talented new band members! After a long day of not being able to see you all by the Corona disaster, it was a new style of live performance that we'd finally been able to realize, and my feelings for you and my love for music are exploding! (laughs) I hope you'll take the time to experience this stage whose theme is love and gratitude!"
"No Rain, No Rainbow" from "NANA ACOUSTIC ONLINE"
In addition to the 12 songs performed at the concert, the DVD/Blu-ray also include an audio commentary, a performance clip of her debut song "Omoi" with a piano, and the director's cut edition of "Thermidor no Handou" from "S.C.NANA NET Fan Club Event Ⅷ" held in December 2020 as bonus footage.
"NANA ACOUSTIC ONLINE" digest:
Blu-ray jacket: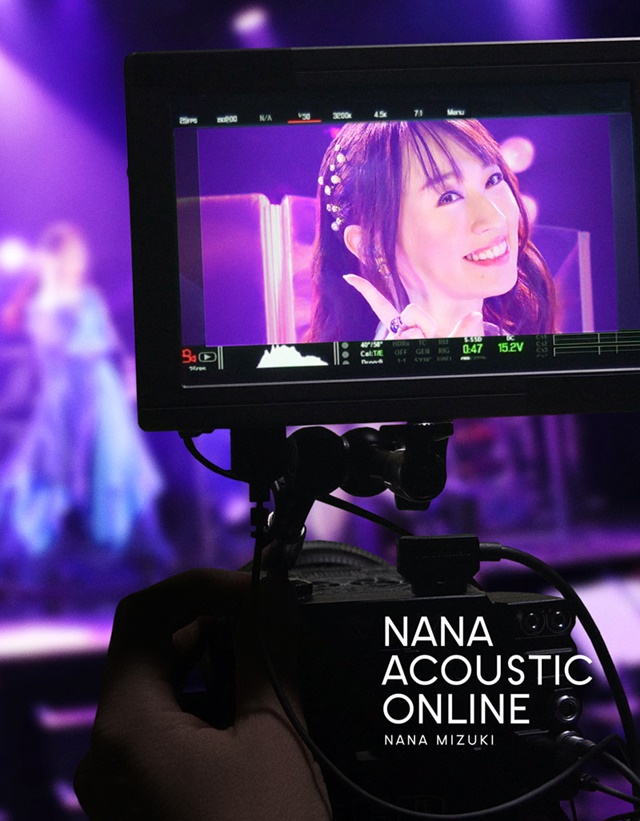 ---
Her official YouTube channel has also posted a performance clip of "Violetta" from the "NANA MIZUKI LIVE ADVENTURE 2015" concert tour, filmed at Osaka-jo Hall on July 12, 2015. 
---
Source: Nana Mizuki official YouTube channel
©COPYRIGHT 2021 KING RECORD.CO.,LTD.